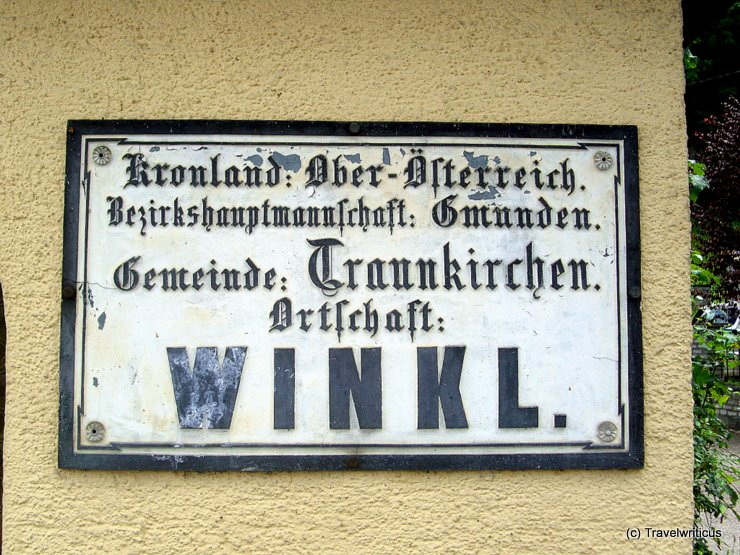 On my walk from the railway station of Traunkirchen to the center of the place I came across this vintage place-name sign. The Austrian state Upper Austria ('Oberösterreich') is still labeled as Crown land ('Kronland').
There are a lot of terms on this sign which is actually only indicating you are staying in a small place called Winkl. The other terms are just explaining in which administrative division of Austria this place is situated.
Winkl is part of Traunkirchen, which is a kind of small village (Gemeinde). Traunkirchen is situated in the district (Bezirk) Gmunden. The district commision (Bezirkshauptmannschaft) is located in a town of the same name (Gmunden). Gmunden is a town in Upper Austria (Oberösterreich). Upper Austria is one of the nine states of Austria.
The most interesting fact is the old term crown land (Kronland) which told me that this sign was established before 1918. At that time Austria wasn't a federal republic of nine states but a monarchy divided in a couple of crown lands.