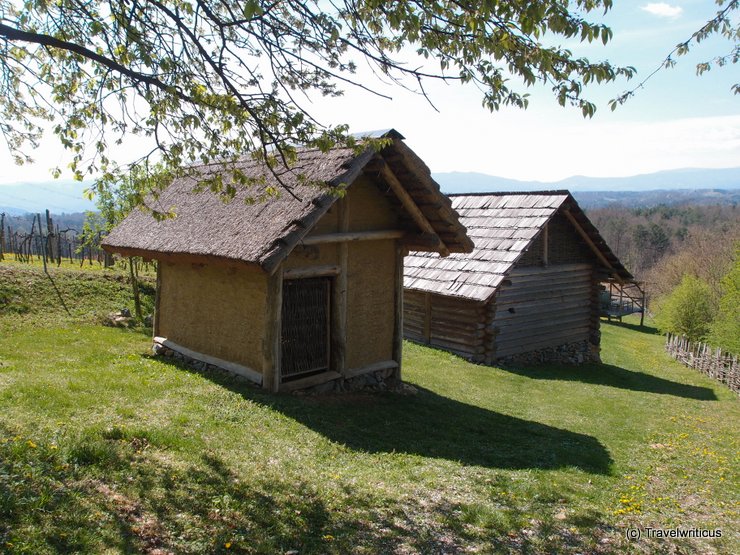 Long before the Romans established their province of Noricum on the grounds of today's Styria, people of the Hallstatt culture lived here. Near the Styrian place of Großklein, you find a reconstruction of farmhouses dating back to the Hallstatt period.
Hallstatt Culture Museum (hamuG)
In the municipality of Großklein, a museum tells about archaeological findings in the region. The abbreviation hamuG stands for Hallstattzeitliches Museum Großklein. It displays pieces from the Young Stone Age up to the Middle Ages. The focus is on the Hallstatt Culture.
Archaeology Museum in Eggenberg
Archaeologists discovered around Großklein several tumuli and even princely burials. A found bronze mask is one of the highlights at the Archaeology Museum in Eggenberg Castle. On the website of this museum, you also find info about ongoing digital projects related to the Iron Age period.
Sources / More info