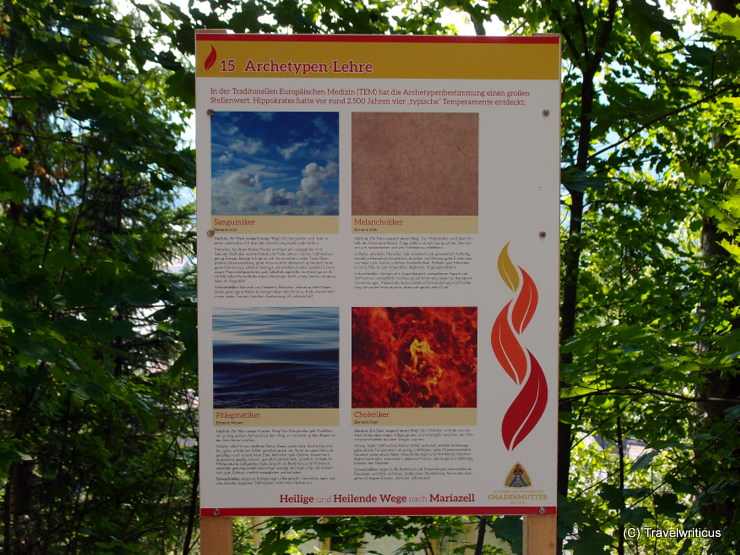 An educational nature trail connecting the chapel of St Sebastian with the centre of Mariazell educates about numerous uses of herbs. The trail is part of the state exhibition of Lower Austria titled ÖTSCHER:REICH.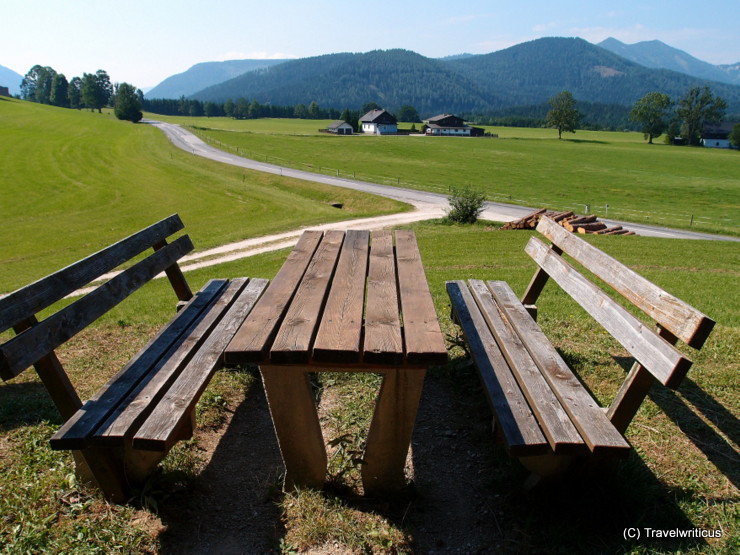 A place for having a break along the nature trail about herbs in the Styrian place of Mariazell.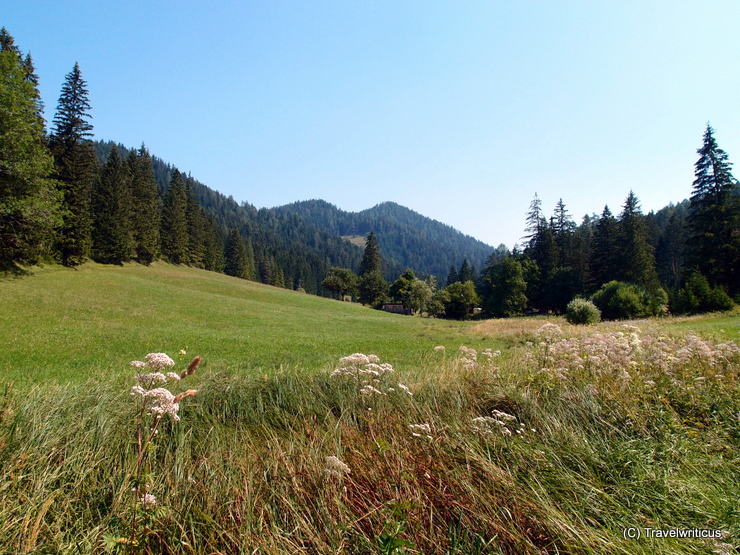 Scenery along the educational trail. Even though the shown herbs are located in artificial patches surrounded by massive logs there are also many chances to spot herbs in free nature.