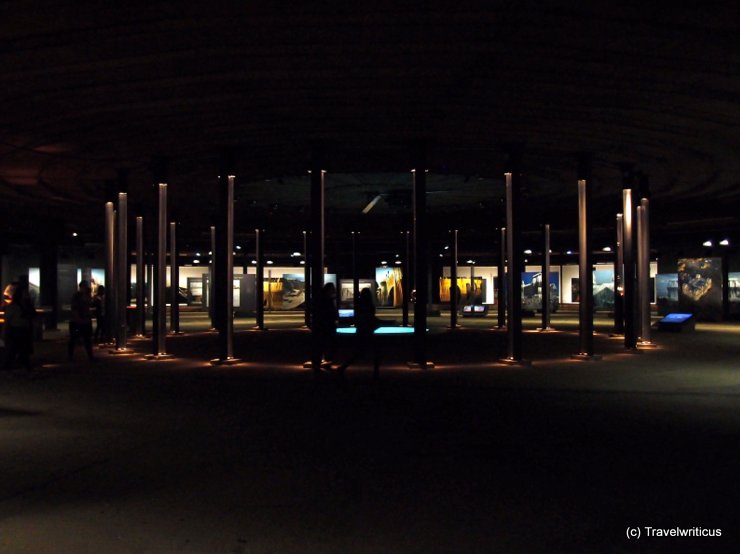 Every year another interesting art project take place at the Gasometer (a former gas holder) in Oberhausen. In 2013 I visited the 'Big Air Package' created by Christo. This time the artist, which is generally known for wrapping huge things, produced a kind of balloon filling the inside of the gas holder.
There were two doors, so visitors were able to enter the installation by Christo and to walk around. For me it was much fun because this was the first time I was able to be 'inside' an artwork. Especially it was interesting to see how people spend time in a balloon consisting of white fabric.
Some people tried do make pictures of standing in … nothing. Other people just sat down and watched up in the sky of with fabric. The atmosphere was a bit like in an ice rink or sort of crystal due of the omnipresent white colour.
Unfortunately I not allowed to publish photos of this installation by Christo. So the photo above shows a part of the exhibition about works by Christo presented in the basement of the former gas holder.
It was interesting to see in how many ways Christo and his wife have wrapped bam uildings, things and even nature.