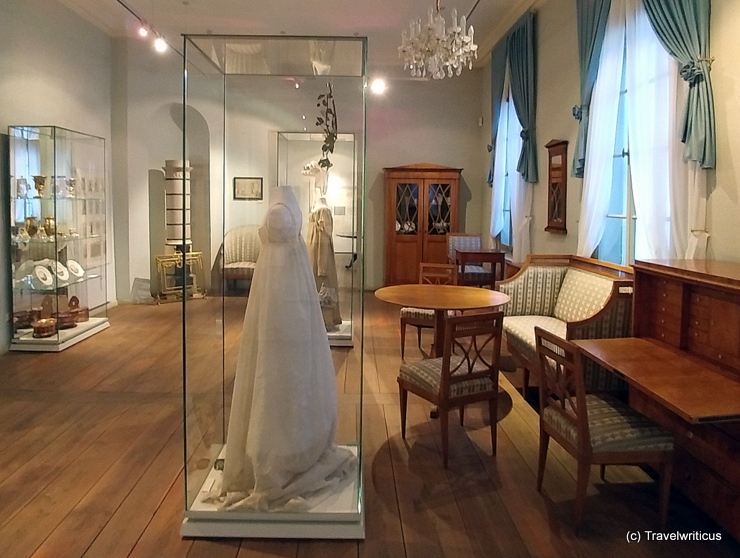 The municipal museum of Weimar is housed in the Bertuchhaus. This former residential and commercial building was built in the years 1780/1803 in classicistic style. Its name goes back to the then owner Friedrich Justin Bertuch, who worked as a writer and publisher. [German]
The rooms of the classical building form an excellent setting for the presentation of the city's history. At the time of my visit, a special exhibition talks about the Weimar Republic, which was founded in this city in 1919. A commemorative plaque at the German National Theater (Deutsches Nationaltheater) identifies the location of the then National Assembly.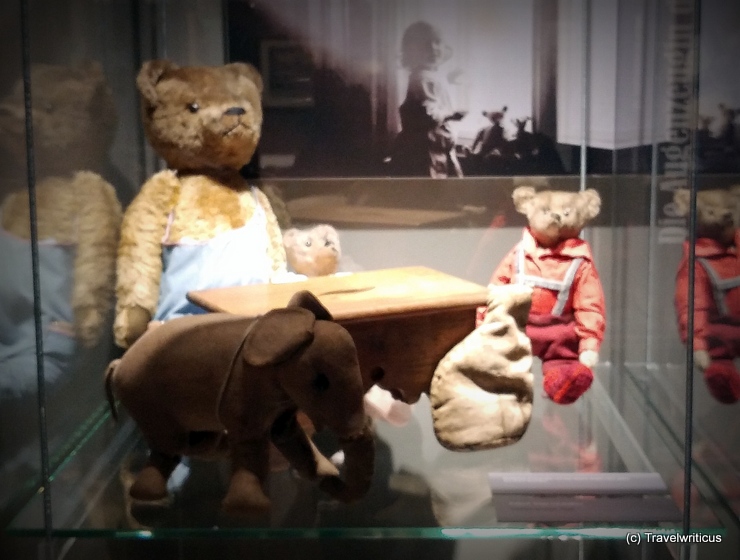 With a smile, I listen to an interview of an eyewitness, who attended the assemblies of the deputies in the German National Theater as a small child. Afterwards, she played these meetings with her teddy bears. Their bears have survived to this day and are part of the exhibition.
Sources / More info