10th day of my InterRail Journey: A visit in Brno, Czech Republic. A Czech EuroCity is waiting for me in Vienna.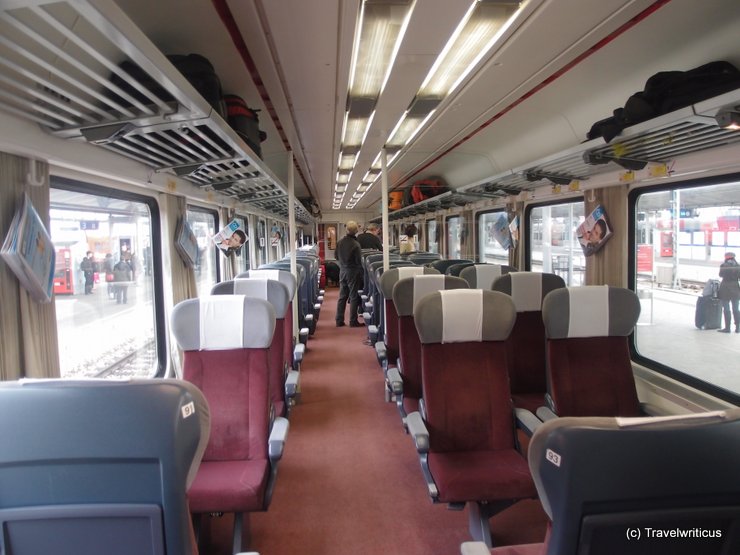 The 1st class coach of the Czech train was one of the cosy ones. No big tables, only folding tables in the back of the seats.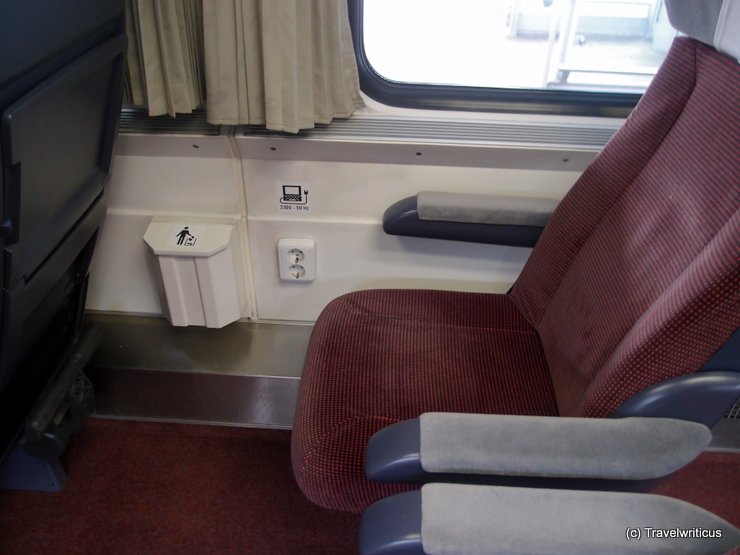 Power outlets were only at a few of the seats available. I liked the train though as there was a great dining car with Czech specialities at the next coach.