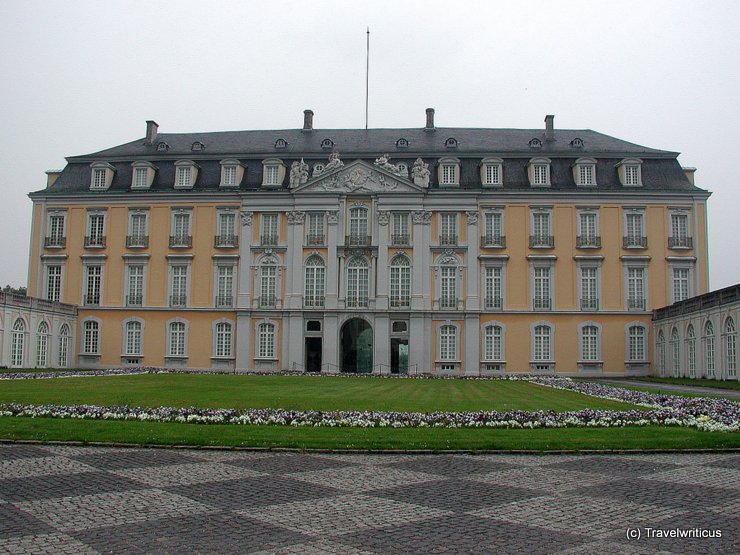 Augustusburg Palace (Schloss Augustusburg) was built in Brühl in the 18th century. Jagdschloss Falkenlust and Schloss Augustusburg form an ensemble and, together with the castle grounds, have been listed as a UNESCO World Cultural Heritage since 1984. [German]
In 13th century, Archbishop-Elector of Cologne Siegfried II of Westerburg built a water castle on the site of today's castle. This castle was destroyed in 1689 during the Nine Years' War.
In 1725 Archbishop-Elector of Cologne Clemens August I of Bavaria (1700-1761) commissioned the construction of the palace on the foundation walls of the destroyed water castle.
From 1949 to 1996, the German Federal President used the palace for official receptions. Since 1958 the concert festival "Brühler Schlosskonzerte" takes place in Augustusburg Palace and surrounding halls.
Sources / More info
Picture credits