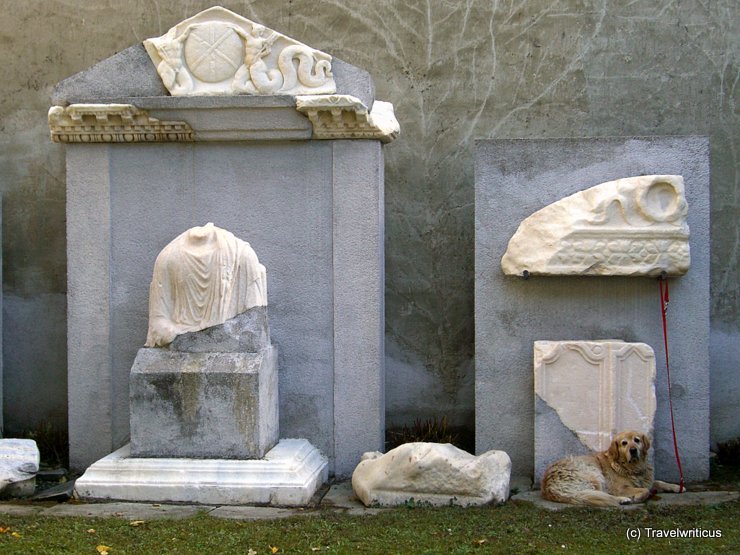 While walking along the lapidarium of the city museum in Villach (Stadtmuseum Villach), I came across this dog who obviously loved to be among all these ancient pieces.
City Museum of Villach
The city museum tells about the history of Villach. This place in the Austrian state of Carinthia received market rights in 1060. In the museum, I found many ancient Roman artefacts, though. During the Roman era, a main road went over the site of today's Villach. In the Warmbad quarter, you still see a part of this road. At that time, the name of the settlement was Santicum.
Sources / More info
Link Official website of the museum with opening hours (DE)
Link Description of the museum on Wikipedia (DE)
First published Oct 22, 2006 / Last updated: May 17, 2023