The restaurant Hauptschalthaus is located in the former control center of an iron works in Duisburg. The main attraction of the restaurant is the dining area in front of some huge insulators. Through the big windows one also have a good view of the iron works situated at the Landschaftspark Duisburg-Nord.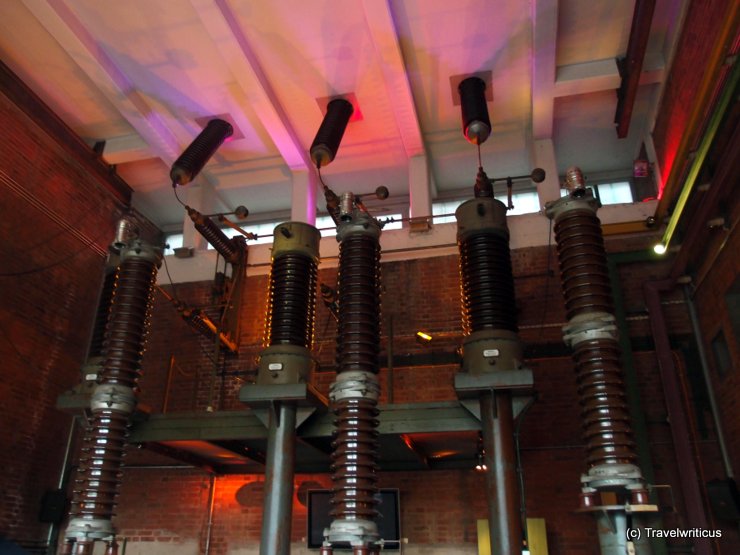 While having my dinner I had this close view of some high voltage switch gear and insulators. In earlier times this gear was used for controlling the electrical power of the iron works next to the restaurant.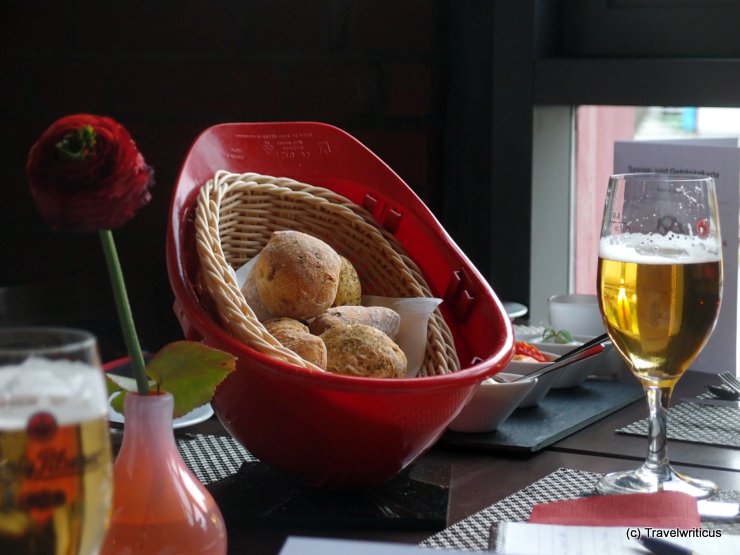 For dinner I had 'Braised stew of ox with root vegetables and herb-dumplings. Quirky surprise: The bread was served in a hard hat.