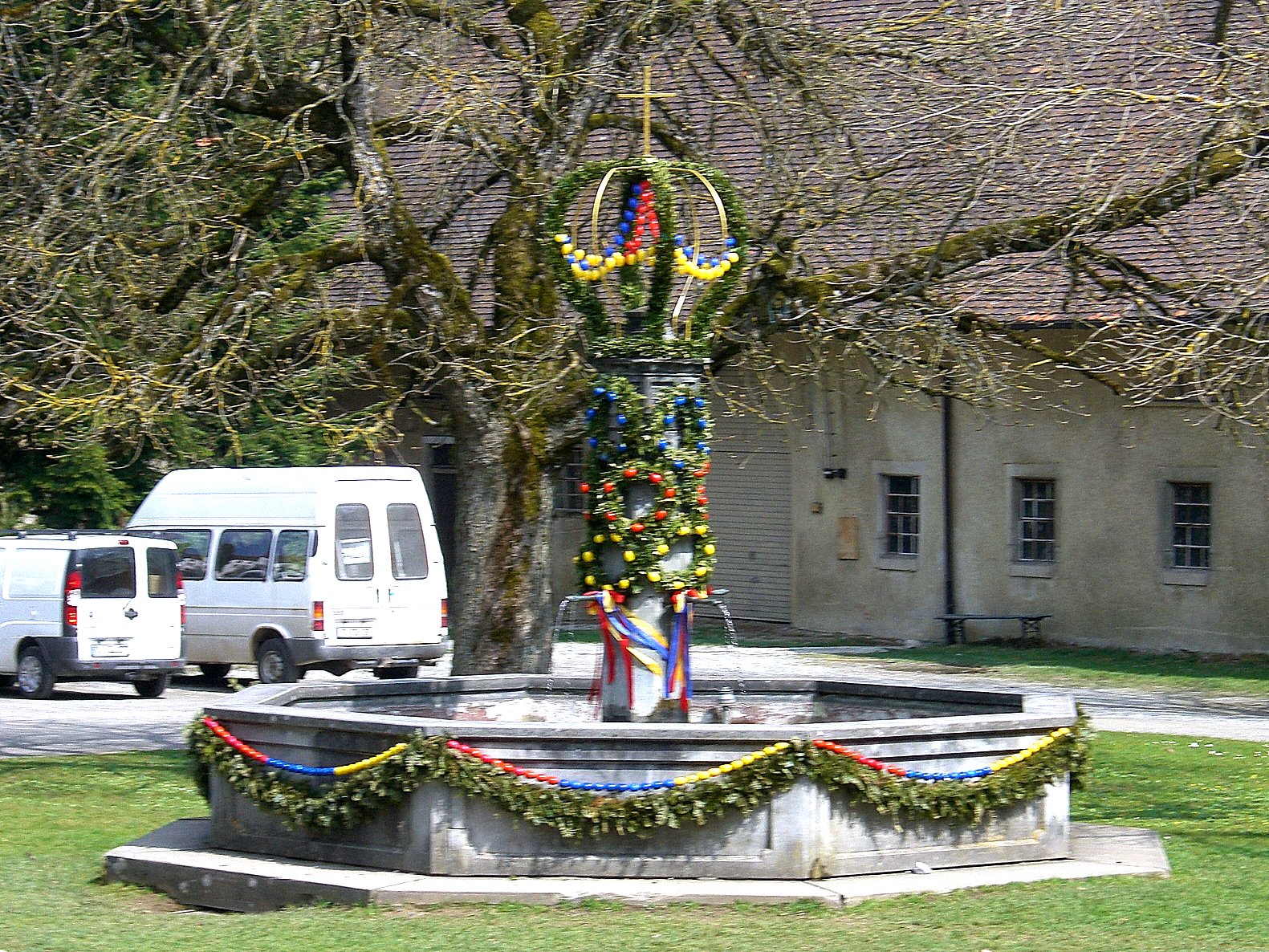 Decorated Easter Wells (Osterbrunnen) are a German tradition dating back to the early 20th century. The first examples developed in Franconian Switzerland (Fränkische Schweiz). In the meantime, more and more Easter Wells and Fountains have arisen in other parts of Germany.
Easter Fountain in Wolfegg
The depicted Easter Well in the header photo is actually a decorated fountain in Wolfegg, a municipality in the German state of Baden-Württemberg. It proves this tradition isn't an exclusive custom of the Franconian Switzerland anymore.
Easter Fountain in Bamberg
My first Easter Well I saw in Bamberg in 2001. That is a city and World Heritage Site in the region of Upper Franconia (Oberfranken). At that time, I didn't know much about this tradition. So I just thought this was a lovely idea, making the sunny spring day even brighter.
Later I learned more about the extensive efforts some places do. So many villages form the decoration to a sort of crown, as you see in the photo of Wolfegg. More examples you will find on this website: Easter Wells in Franconian Switzerland (DE).
Sources / More info
Link Description of Easter Wells on Wikipedia