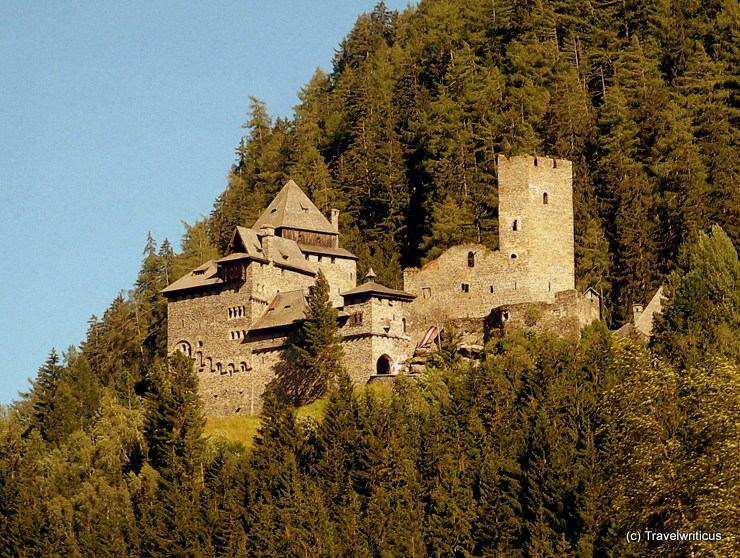 Finstergrün Castle rises high over Ramingstein. This is a place in Lungau, a region in the Austrian state of Salzburg. The first mention of the castle was in the 12th century. Today, it houses a youth hostel. [German]
Finstergrün Castle in Ramingstein
Many parts of the picture-book castle date back to the beginning of the 20th century. After World War I, owner Countess Szápáry housed many prominent guests. Especially in the UK, Finstergrün Castle was a known place for a castle stay.
Train trip with the STB
I took this #trainwindowview on a rail trip beween Tamsweg (Salzburg) and Unzmarkt (Styria). The line is run by the Styrian Railway (STB).
Sources / More info