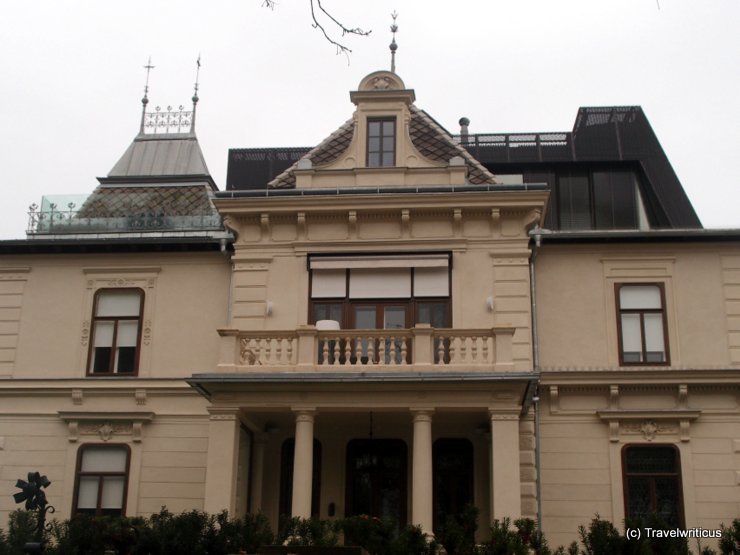 In Graz there is a special offer provided by the Graz Guides and VeloVital. By a guided e-bike tour of three hours one can learn about different forms of architecture located in the city. As the tour is performed by e-bikes one come across a lot of different places scattered all over the city.
Today I had the chance to take such a tour. We started at the shop of VeloVital which is the largest rental company for e-bikes in Austria. After a short introduction into the use of the bikes we started our tour through Graz. We skipped all famous sights of the city and looked at lesser known buildings.
We saw sculptures hidden in corners where one wouldn't expect a sculpture, we learned about monuments nobody would expect THIS is a monument. And we learned a lot about architecture. About the architecture of the old city but also about the architecture of the last decades.
Equipped with the e-bikes we drove to many different parts of the city. Mainly to parts where I used to walk with my father when I was a child. So it was a kind of memorial tour too. I was surprised how much the places of my youth have changed the last 30 years.
We came across buildings which were part of scandals or some discussions at least. Some of those buildings were privately owned but many of them were part of the universities based in Graz. So this was another interesting experience of this tour: There are really a lot of buildings used by the universities.
Yes, I know, my city is the home of four universities and a lot of students are part of the urban image. But where do the learn and work? Now on my tour I saw a lot of their institutes hidden in mansion districts and suburbs besides the known buildings situated in the inner part of the city.
Our tour guide also told us about political experiments e.g. where the first communal kitchen was placed and where was the first bike lane established. The guide also pointed us to interesting examples of modern loft conversions combined with old mansions as one can see at the photo above.
Conclusion: I look forward to my next tour with the Graz Guides in order to learn more details about my city. And I look forward to do my next tour by e-bike. Probably somewhere outside of Graz so I can make use of the electric motor.
Well, this was my second guided tour through my city. What about you? Would you love to take a guided tour through your own city? What would you like to learn about your place that way? Something about its history? About the architecture? About hidden chapels and monuments? Anything else?
Disclosure: This trip was supported by The Graz Guides and VeloVital