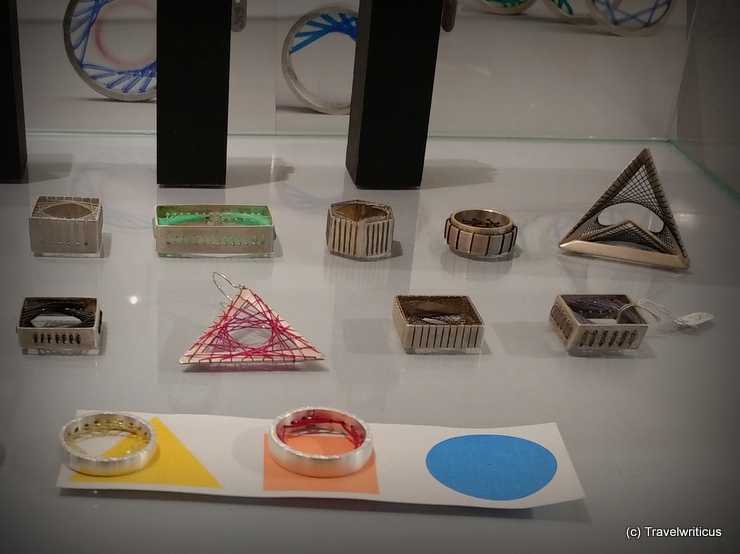 During my tour through the founding city of the Staatliches Bauhaus, I embark on a search for contemporary forms of this movement. But what should I pay attention to? The creative approach of that time may produce quite different results today.
I do an interesting observation in the shop of the designer Nane Adam. She took up the idea of "form follows function" for her flexible rings. Through a nylon string, these pieces of jewellery can be conveniently used even with changing finger size.
These rings are available in different colours and shapes. Nane Adam makes a visual reference to the Bauhaus movement: red, yellow and blue as well as square, circle and triangle played an important role in many concepts at the Staatliches Bauhaus.
The Bauhaus idea is still present in Weimar and produces remarkable creations.
Sources / More info