Piber Castle (Schloss Piber) is a palace in the Austrian state of Styria. It is located next to the Federal Stud Piber which is known for breeding the famous Lipizzan stallions who are performing at the Spanish Riding School in Vienna.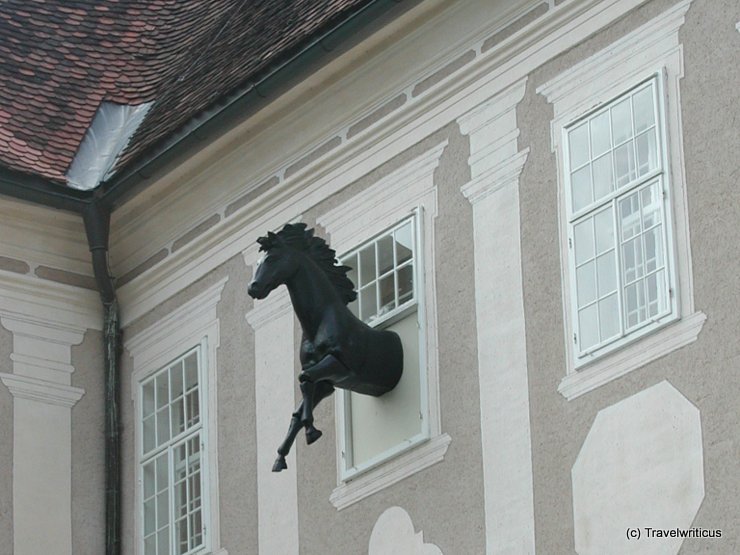 In 2003 this palace was the location of a Styrian State exhibition named 'Mythos Pferd' which told about the history of horses. The sculpture of a black horse depicted above was part of the promotion for this exhibition.
People who would love to see more of the famous Lipizzan stallions are advised to drive and hike up to a nearby pasture which is the home of the young stallions during summer time.
Sources / More info