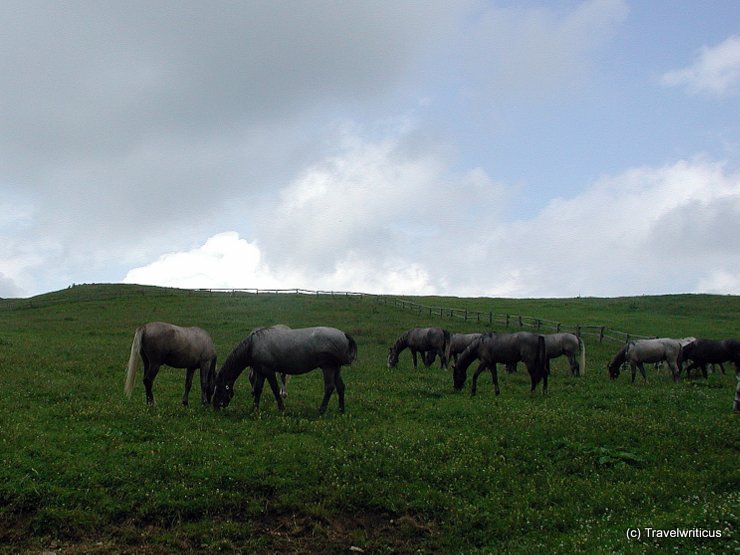 After a visit at the stud Piber I had the chance to drive up to the summer pasture of those Lipizzan horses which perform at the Spanisch Riding School in Vienna in their later life. This pasture is located on top of a Styrian alp.



So say Hello to my readers please!

The refuge for the horses and for their caretakers.

Perhaps you are wondering why these Lipizzan horses are not white coloured? Actually the young horses are generally dark but turn into white ones in course of time.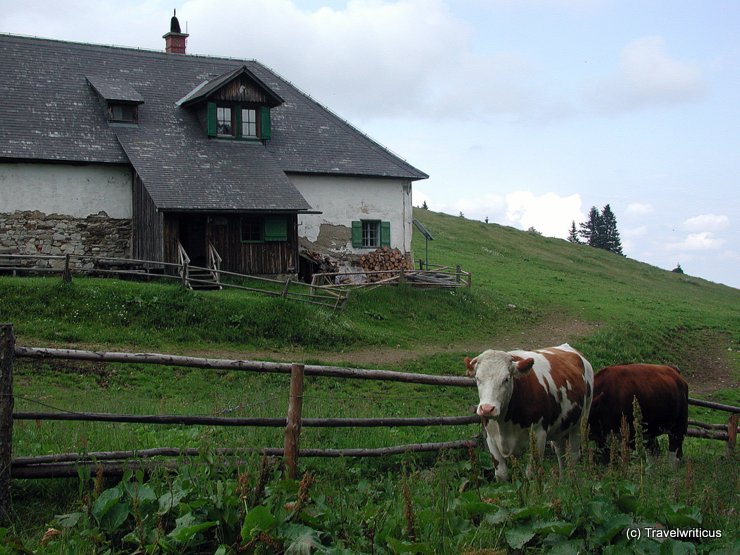 Well, these ones won't turn into white horses anyway. 🙂