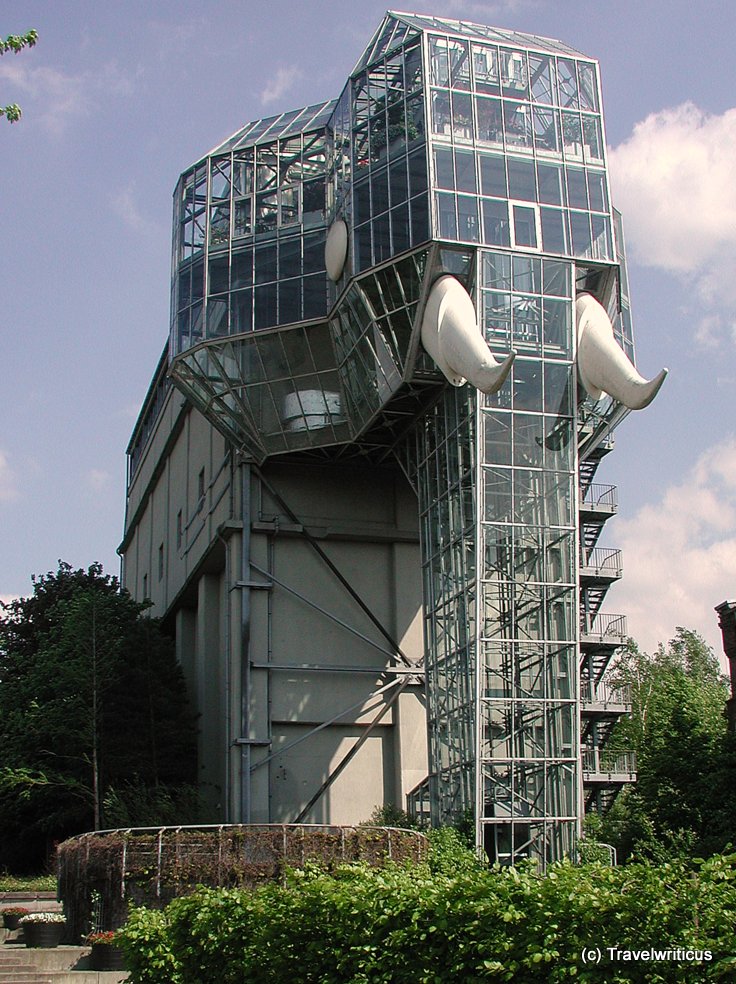 The biggest attraction in Maximilianpark is undoubtedly the glass elephant, which uses the building of the former coal washery. A butterfly house and a museum railway complete the offer for young and old. [German]
The glass elephant in Maximilianpark
The German architect and artist Horst Rellecke created the glass elephant in the early 1980s. He used the building of the former coal washery of the abandoned Maximilian Colliery for this purpose.
The animal's glass trunk serves as a framework for the elevator. Once at the top, visitors stroll through a palm garden and enjoy the view of Maximilian Park.
Initially just an attraction at the State Garden Show in 1984, the glass elephant has since become a symbol of the city of Hamm. Observant strollers may see miniature depictions of the elephant in the streets and squares of the city.
Sources / More info