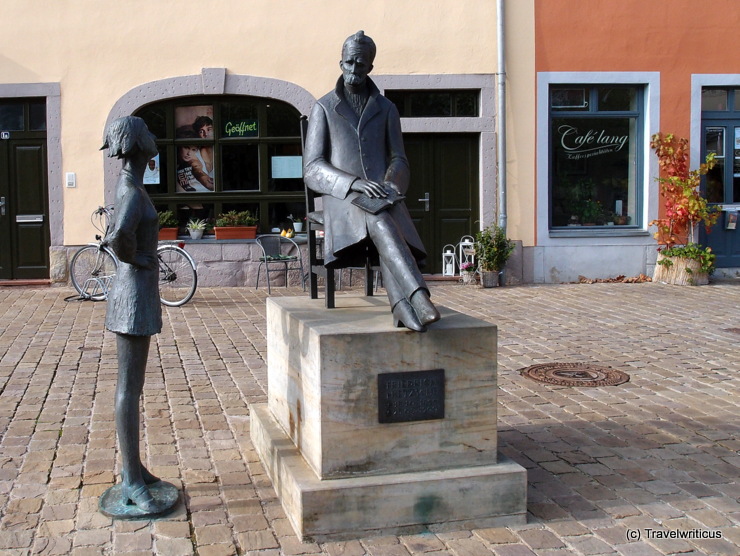 On my urban walk through Naumburg (Saale), a monument with two sculptures attracts me. A young girl stands in front of an old man with a huge moustache. The man obviously represents Friedrich Nietzsche.
Monument to Friedrich Nietzsche in Naumburg (Saale)
This monument to the German philosopher stands on the Holzmarkt square in Naumburg. The place is well chosen. Friedrich Nietzsche spent his youth as well as his last years in this city.
Today, his former home houses a museum dedicated to his life and work. Well, for me, there is one question left: What does the girl ask the famous philosopher? And even more important: What is his answer?
Sources / More info