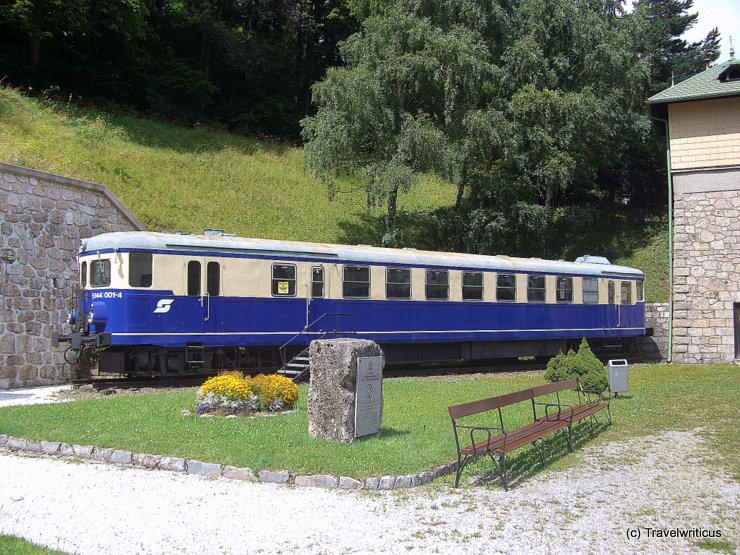 Passengers of trains running along the Semmering Railway World Heritage Site may have seen this diesel railcar at Semmering station. It is a railcar of the ÖBB Class 5144, dating back to 1951. [German]
Diesel railcar ÖBB 5144
After their implementation, the diesel railcars served between Vienna and Wiener Neustadt. They also transported passengers in the enchanting regions of Weinviertel and Waldviertel.
In 1993, models of the new ÖBB 5047 series replaced the railcars. One of the withdrawn cars found its way to the Semmering station. Unfortunately, it isn't open for a visit, but you can peek through the windows.
World Heritage Site
The Semmering Railway, running through a spectacular mountain landscape, has been inscribed as an UNESCO World Heritage Site in 1998. Inside the Semmering station building you find several photos of this railway. More details about the project offers the Südbahn Museum in Mürzzuschlag.
Sources / More info