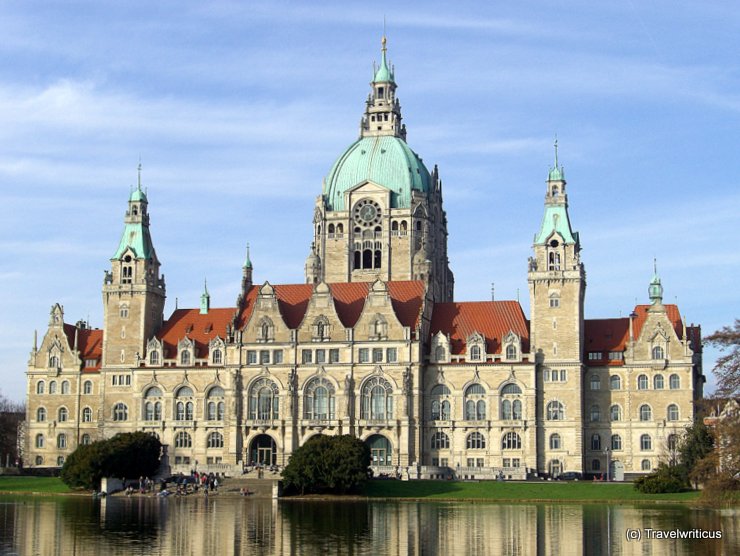 The New Town Hall in Hanover (Neues Rathaus Hannover) was opened in 1913. Since then, a pond in front of it mirrors the eclectic architecture. Inside, the building offers an intriguing curved dome lift. [German]
Scale models of Hannover
In the hall below the nearly 100-meter-high dome, four scale models display the city of Hanover at four different times:
the old town (1689)
before World War II (1939)
after World War II (1945)
the rebuilt Hanover
The curved dome lift
The dome offers a unique lift. The elevator to the dome's observation deck runs at a 17-degree angle. Windows at the top and the bottom of the cabin enable visitors to see the intriguing construction of the elevator shaft. On the observation platform, you enjoy an excellent view of Hanover and the nearby Masch Lake (Maschsee).
Sources / More info