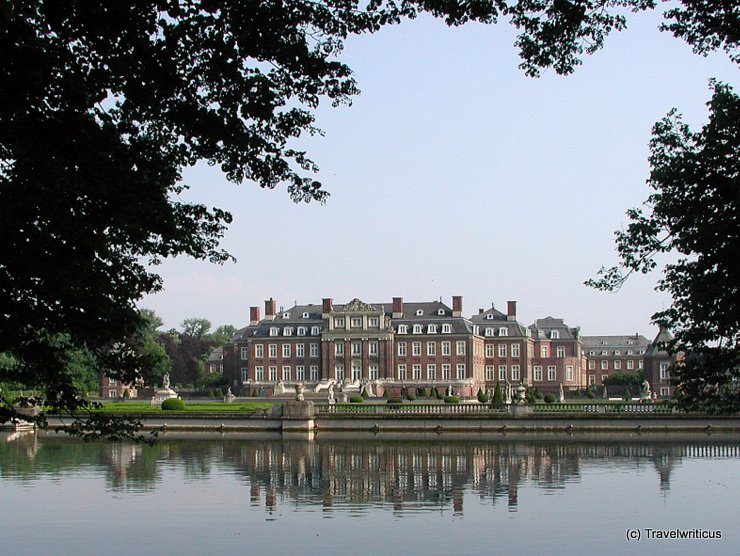 Nordkirchen Castle (Schloss Nordkirchen) is one of the most magnificent moated castles in the region of Münster. As it is considered the most representative Baroque residence in Westphalia, the complex is also named "Westphalian Versailles". [German]
Nordkirchen Castle in Westphalia
Despite the title "Westphalian Versailles", the castle contains architectural features from French and Dutch palaces. The red bricks, on the other hand, are a typical building material from the home region of Westphalia.
100 Castles Route
The Baroque complex in the middle of a garden is part of the 100 Castles Route. This theme route is divided into four courses. All of them are dedicated to a different cardinal point. Together with Lüdinghausen Castle and Vischeringen Castle, the castle is a location on the 210 km long south course.
Film location of "Spencer"
Movie enthusiasts may know Nordkirchen Castle from the 2021 film "Spencer". In this movie, the palace acted as the exterior of Sandringham House.
Sources / More info