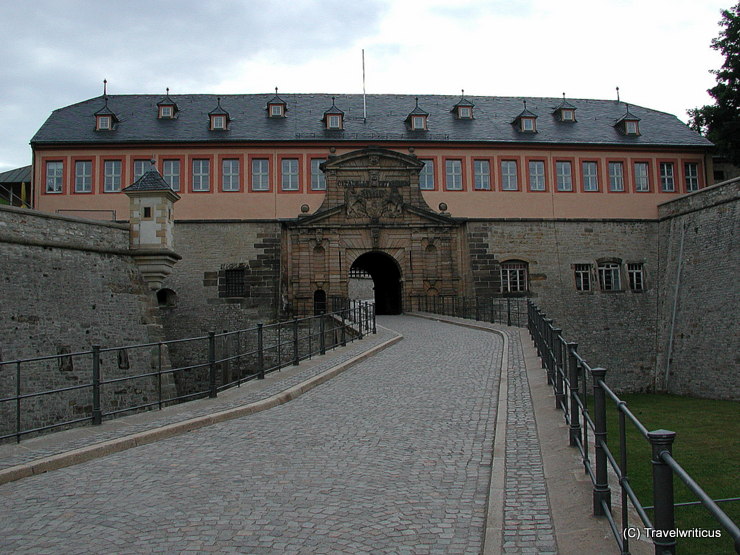 The Zitadelle Petersberg (Petersberg Citadel) is a well-preserved city fortress in the centre of Erfurt. The buildings in the Baroque style were hardly destroyed in wars and escaped demolition during city modernization in the 19th century. [German]
Experiences in the Petersberg Citadel
A tour along the former guard's path provides insights into the fortress architecture and panoramic views of the city. An exhibition at the former Kommandantenhaus (House of the Commandant) tells about the rich history of the Baroque citadel.
Horchgänge (listening tunnels)
A remarkable experience is to follow a guided tour through the Horchgänge. These passageways beneath the soil were used for listening to suspicious noises. That way, the guards tried to detect undermining or sapping activities by the enemy.
Sources / More info