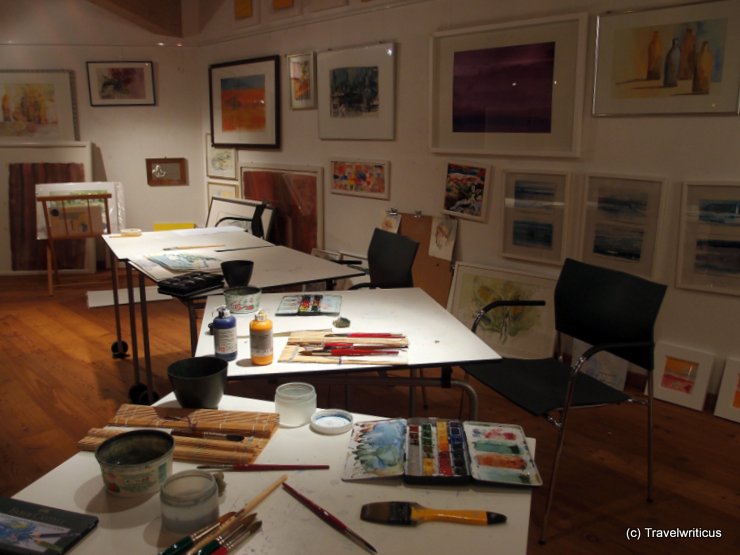 The hotel stands near the centre of Saalbach. The owner is not only a good chef but also a good art teacher. The hotel offers packages for people interested in improving their skills in painting. The classes take place in a dedicated atelier next to the hotel.
My three top impressions of the hotel
The hotel owner decorated nearly every room with his artwork.
The hotel offers painting classes at a dedicated atelier.
I had a fine talk with the owner about artistry
I used my stay at that hotel for walking through Saalbach and taking some photos of fun moments like a mural showing a 'Jägerbegräbnis'.
Disclosure: This trip was supported by 50plus Hotels Österreich and Kunst-Hotel Kristiana