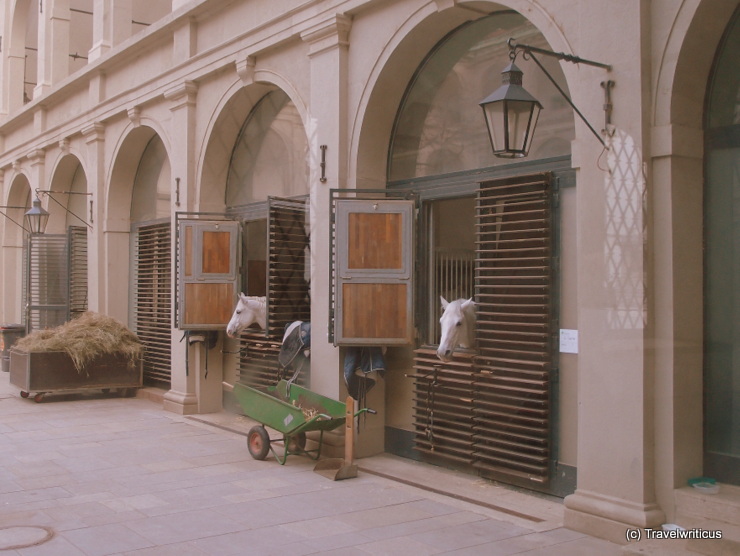 A chance to see the famous Lipizzan horses of the Spanish Riding School for free is having a look into the Stallburg which is placed next to the Spanish Riding School. There you can see the horses standing in their boxes waiting for their next training or performances.
For several days in 2012 the horses were on show in the court of the Stallburg. The Stallburg is a Renaissance-like building. It was erectedin the years 1558-1565 and is part of the Hofburg Palace.
From 1659 to 1776 it was the home of the Stallburg Galleries, the art collection of Archduke Leopold Wilhelm. Later the edifice became the Imperial stables. Today it houses those Lipizzaner who are acting at the Spanish Riding School which is just across the street of the Stallburg.