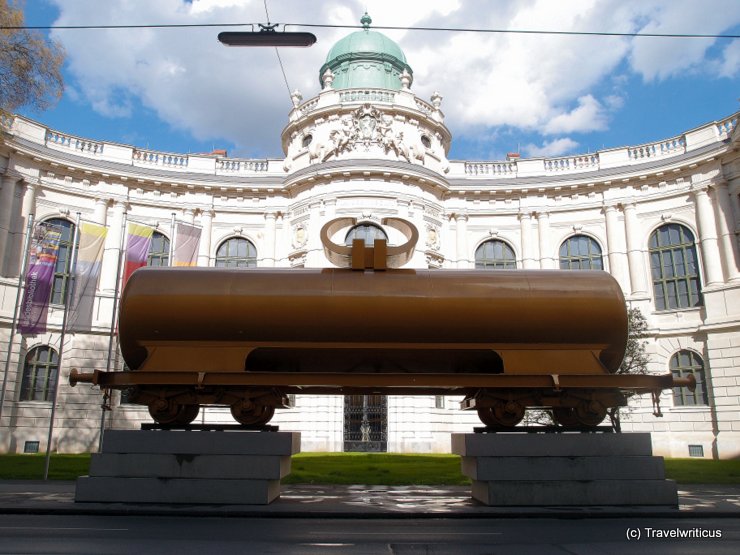 Some years ago, I saw this artwork near the Neue Galerie in Graz. The creator of this piece was Hans Hollein (1934-2014). The striking name of this work with several profound allusions: The Golden Calf (Das goldene Kalb). [German]
Interpretation of "The Golden Calf"
The title refers to a cult image mentioned in the bible. The piece itself is a waggon for mineral oil transportation. So it gave me the impression oil is the golden calf of today. But my first thought didn't match the artist's intention. To a greater degree, he referred to the importance of transportation and information in our society.
Well, another text about the installation told me that the colour gold refers to the mineral oil as the "liquid gold". So, I wasn't entirely wrong. And besides that, isn't there another hint towards money? The horns of this calf look like the Euro sign, don't they?
Location of "The Golden Calf"
I first saw this work in the spring of 2012. At that time, it stood in front of the Neue Galerie, a museum in the so-called Joanneumsviertel in Graz. Today you'll find the installation in the Austrian Sculpture Park (Österreichischer Skulpturenpark) south of Graz.
Sources / More info