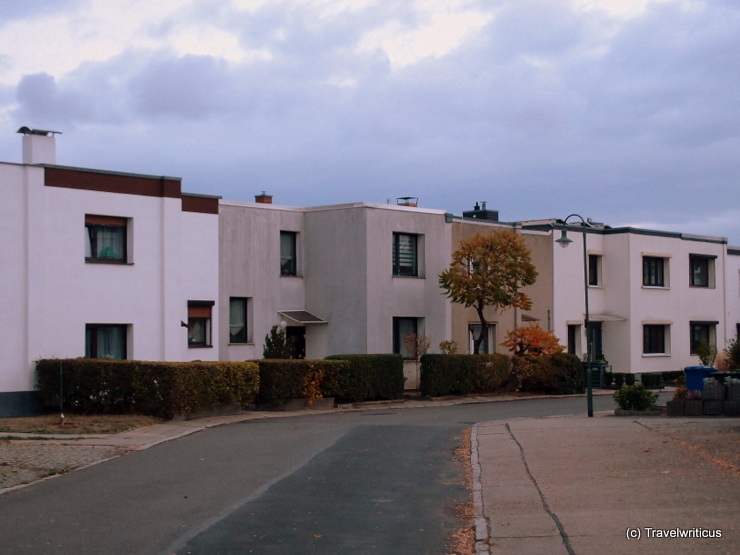 I saw the visit to the Törten Housing Estate with great expectations. The previously visited Bauhaus Building and the Master's Houses were examples of an upscale architectural style. But what style did the Bauhaus movement use for simple family homes? In the streets of Törten, I found the answer. [German]
At first, the houses look uniform. But their individuality is not hidden from the eye. Since its construction in 1926-28, the owners made countless changes to them. This can be seen especially at the windows. A Bauhaus structure in its original condition represents the Haus Anton on the Mittelring 25.
The low height of the over 300 houses does not let arise the idea of a municipal housing construction. A contrast to this are the houses with balcony access (Laubenganghäuser) designed by Hannes Mayer in the years 1929/30. Here, the association of a community construction is more likely.
Sources / More info about the Törten Housing Estate