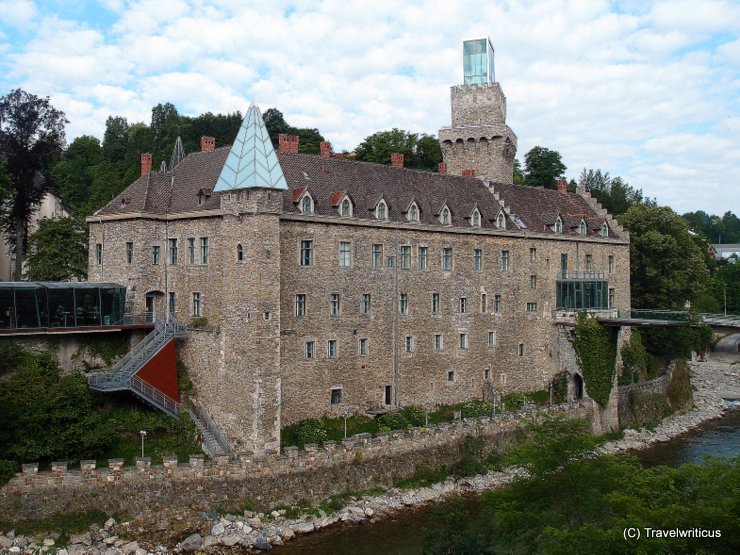 After staying a night at the former Zell Manor, I came across this castle on my morning walk. It is generally known as Rothschild Castle (Rothschildschloss) since it was rebuilt in Neo-Gothic style by Albert Salomon Anselm von Rothschild.
Modern elements by Hans Hollein
During a general renovation of the castle, star architect Hans Hollein added several modern elements to the old walls. For example, a glass cube houses a venue high over the city.
5-Elemente-Museum
The castle houses the local city museum. Its German name 5-Elemente-Museum originates from the idea of telling the city's history by grouping the items into 5 elements:
Earth
Fire
Metall
Water
Wood
Sources / More info