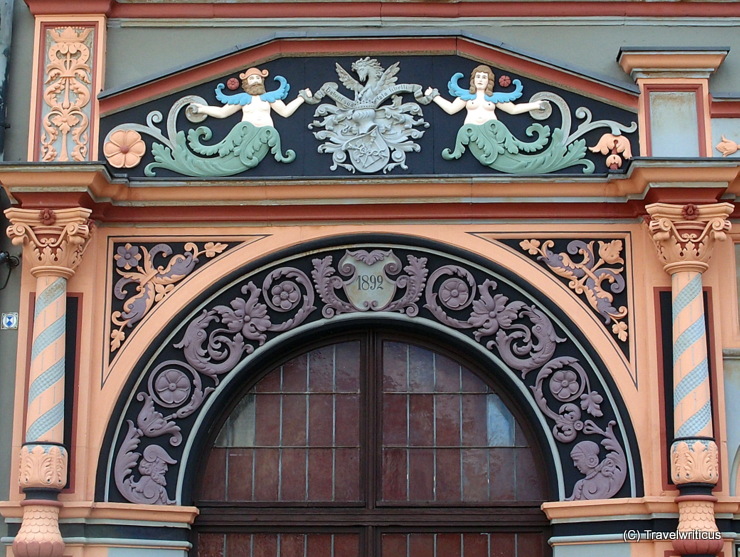 The Cranachhaus (Cranach House) with the number 11 is the left of two nearly identical buildings on the market square of Weimar. It was built in the years 1547 to 1549 by the Renaissance architect Nikolaus Gromann for the ducal chancellor Christian Brück. [German]
Christian Brück was married with Barbara, the daughter of the painter Lucas Cranach the Elder. He spent the last months of his life in this house and gave so the building its present name.
The edifice houses a theater with the name Theater im Gewölbe on the ground floor.
Sources
Picture Credits