The Erlangen City Museum is housed in the former town hall of the Old Town (Altstadt) on Martin- Luther-Platz. In five sections it shows the history of the city from its beginnings to the 20th century. Especially worth seeing is the depiction of the history of the Huguenots. [German]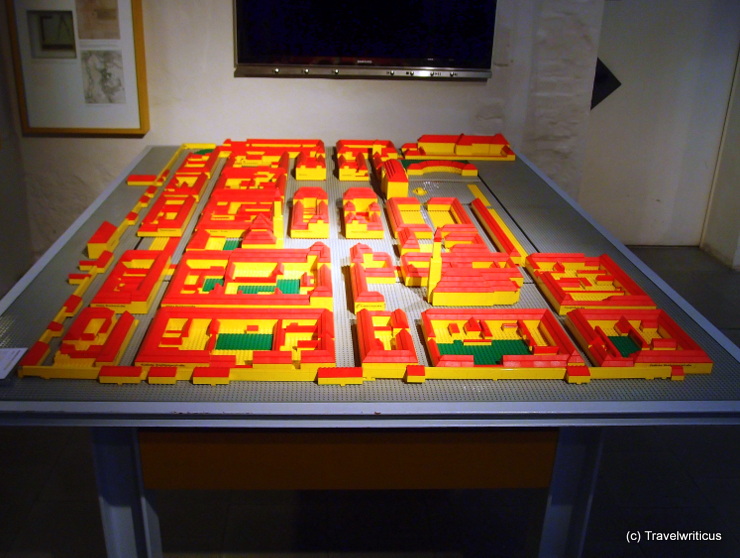 The Huguenots in Erlangen
The economic importance of the Huguenots is described by the representations of some typical trades. Tools of hosiers, white tanners, glovemakers and carpet knitters are shown. The planned character of the new town (Neustadt) created for the Huguenots is illustrated by a city model made of LEGO bricks.
Memories of the school days
Erlangen was world market leader in the production of pencil sharpeners for a long time. A variety of displayed sharpeners remind me of my own school days, where each of us kept such a product in our pencil cases.
Sources
Picture credits