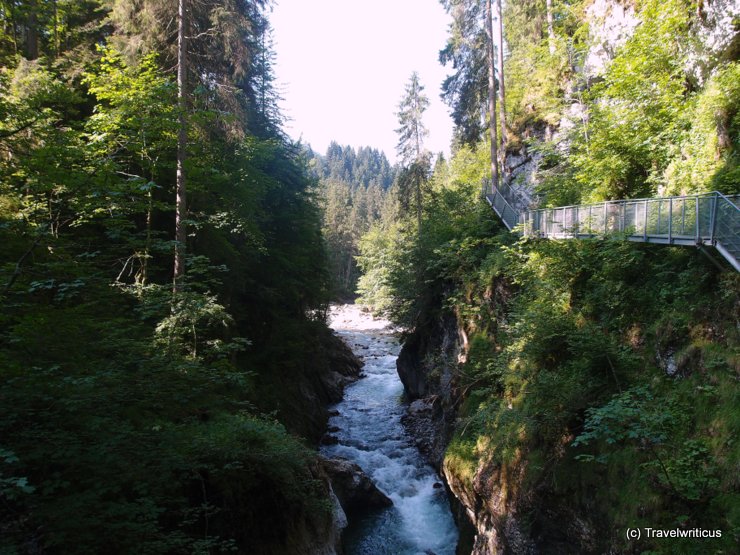 The Breitachklamm is a gorge located in Allgäu next to the border between Germany and Austria. On the German end of the ravine, there is a helpful exhibition hall explaining the different parts of the gorge and how such a gorge comes into being.
Though I saw people of all ages, I'd recommend to be careful while hiking this gorge. Mind your head, at least.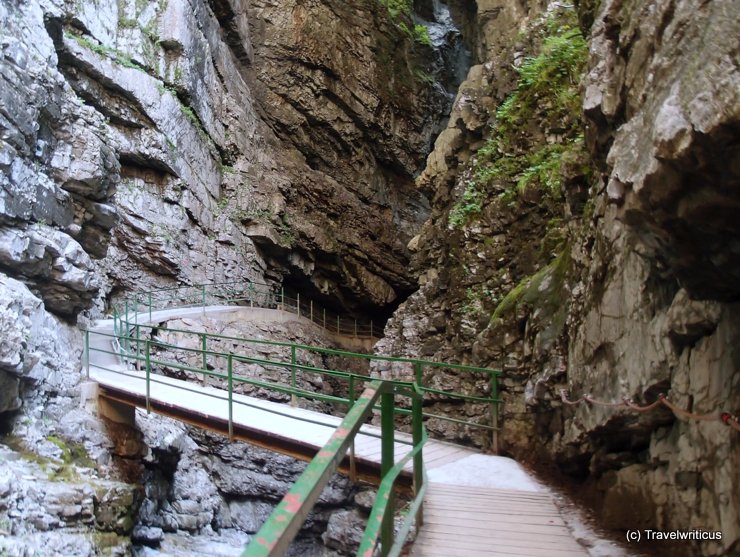 Right after this bend, I went into an area with not much light as the rocks built a kind of roof with only a chink of light above the path. At that time, I had to think about the novel 'Journey to the Center of the Earth' by Jules Verne.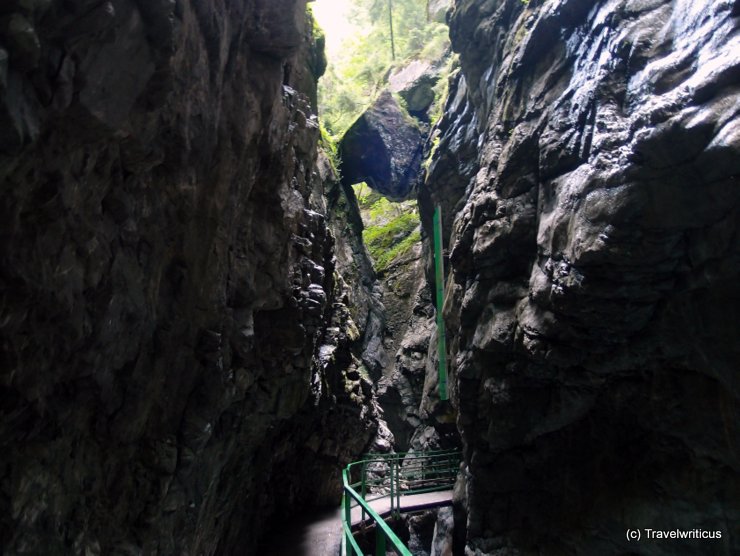 Well, would you dare to continue your walk?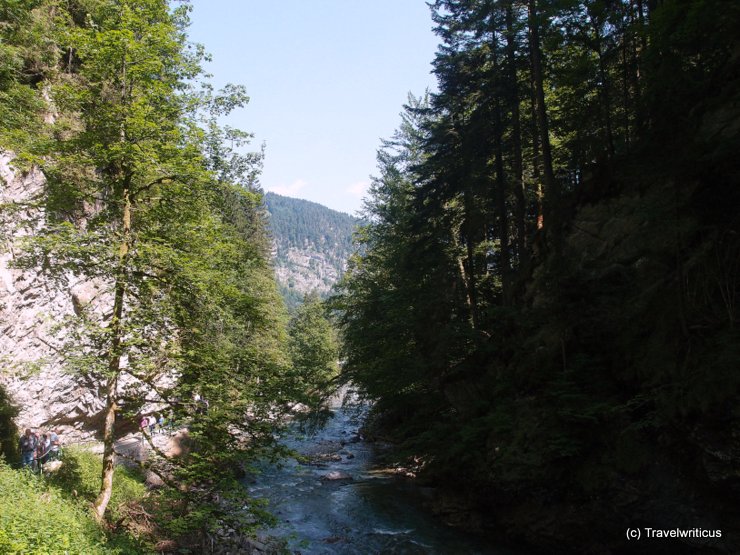 After the dark part of the gorge I found the way to the light again. At the lower part I walked along this beautiful area until the end of the hiking path in Tiefenbach, Germany.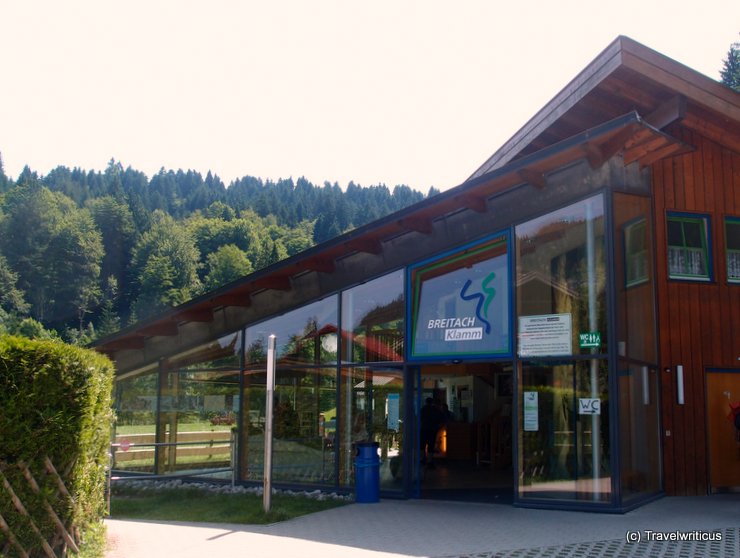 At Tiefenbach, don't forget to visit the exhibition hall of the Breitachklamm Gorge. There you will see a movie and more info about the rock formations inside the gorge and how such a gorge comes into being.
Tip: If you start your walk at the Austrian end of the gorge in Kleinwalsertal, you generally go downward. Besides that you start at a the tighter part of the gorge. After going through the dark part ('hell'), you will enjoy the more lightful section, like being in 'heaven'.
Sources / More info