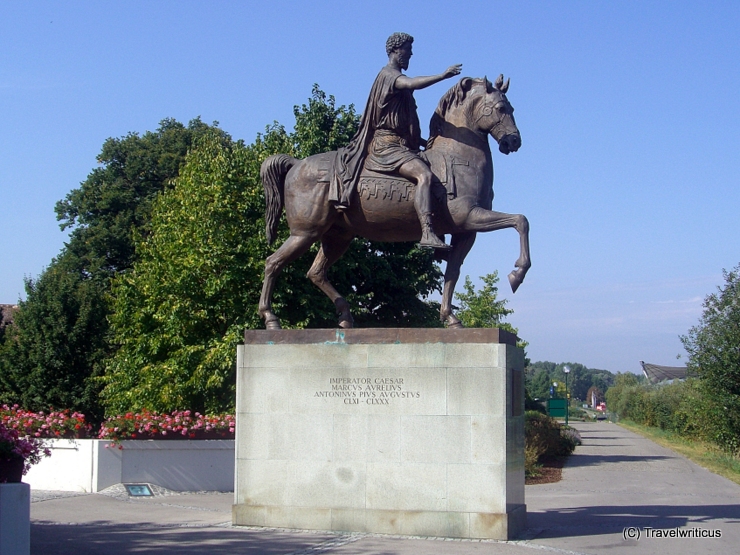 This equestrian statue of emperor Marcus Aurelius is a replica of the one that stood on Capitols Square (Piazza del Campidoglio) in Rome. The sculpture in Tulln commemorates that a Roman camp named Comagena was the predecessor of the modern city. [German]
The equestrian statue of Marcus Aurelius
Until 1979 the original equestrian statue stood on Capitols Square in Rome. Today it is an exhibit in Capitoline Museums. The piece on the Piazza del Campidoglio is now a replica as well.
The ancient Comagena
The ancient Comagena was a Roman camp that housed up to 500 cavalry troops. With this ala (ala I Commagenorum) the Romans protected the Danube Limes against the Germanic peoples in the north.
An impressive remain of this time is a horseshoe tower. It was one of several towers which enforced the camp walls. Since 2021, this tower has been a part of the UNESCO World Heritage Site Frontiers of the Roman Empire – The Danube Limes.
Sources / More Info