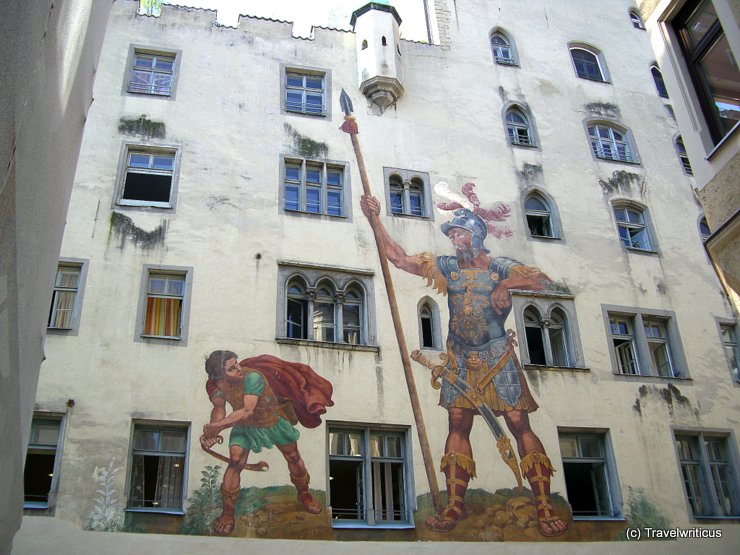 The Goliath House (Goliathhaus) in Regensburg shows the legend of David and Goliath. The first depiction dates back to the 16th century. Several renewals followed. That one from 1900 produced an unusually relaxed Goliath. [German]
The history of the mural
Murals weather easily and lose their shape over time. That was also the case with this picture on the facade of the Goliath house. Melchior Bocksberger created the first work as early as the 16th century.
Several renovations followed, whereby the artists found it difficult to accommodate a mighty Goliath with both arms between the window openings.
That may have been the reason why the variant by Franz Rinner (1900) makes the Goliath look so relaxed. He leans on one of the windows with his left arm.
Sources / More info
Link Description of the Goliathhaus on Wikipedia (DE)