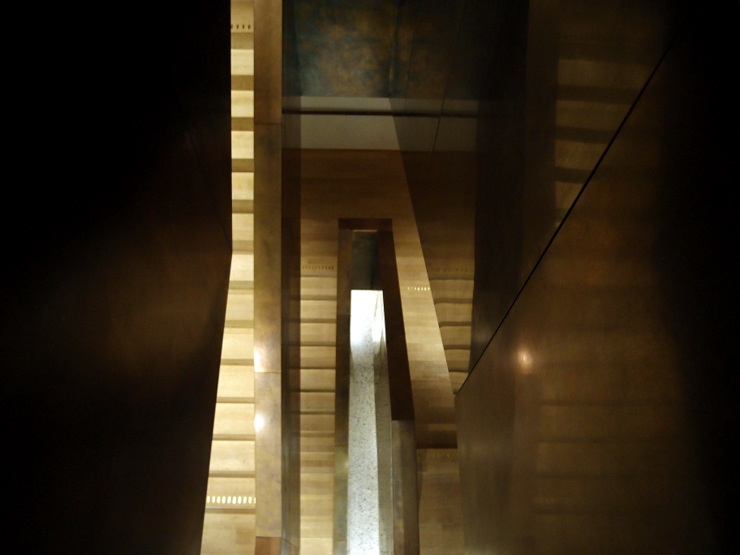 The Vorarlberg Museum in Bregenz offers some fascinating architectural details. The play of colours in the stairwell results from stairs made of oak and a handrail made of brass. [German]
The atrium of the Vorarlberg Museum is more than 20 metres high. One of its walls offers a great play of light and shadow. I took this pic from the second floor of the building.
The facade of the museum is decorated with 16,656 concrete blossoms. The blossoms were formed by the bottoms of simple PET bottles.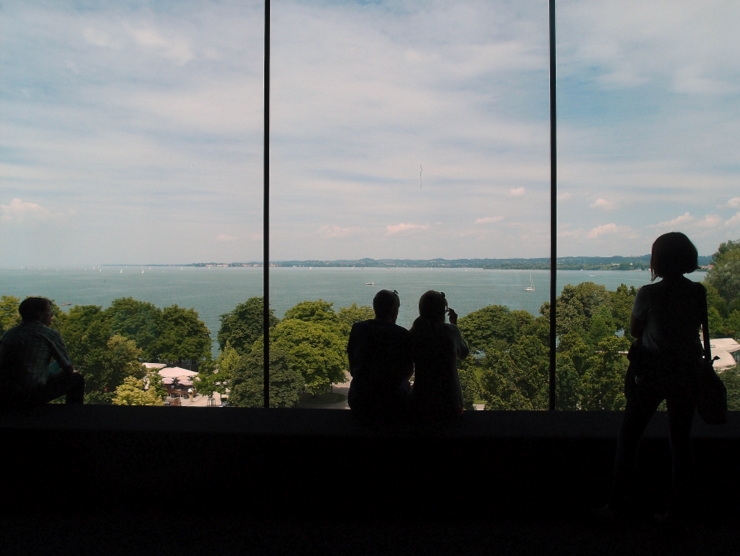 On one of the upper floors of the Vorarlberg Museum, you'll find a panorama room with a great view of Lake Constance. The room is silenced, so you can enjoy the scenery deep in contemplation.
Sources / More info