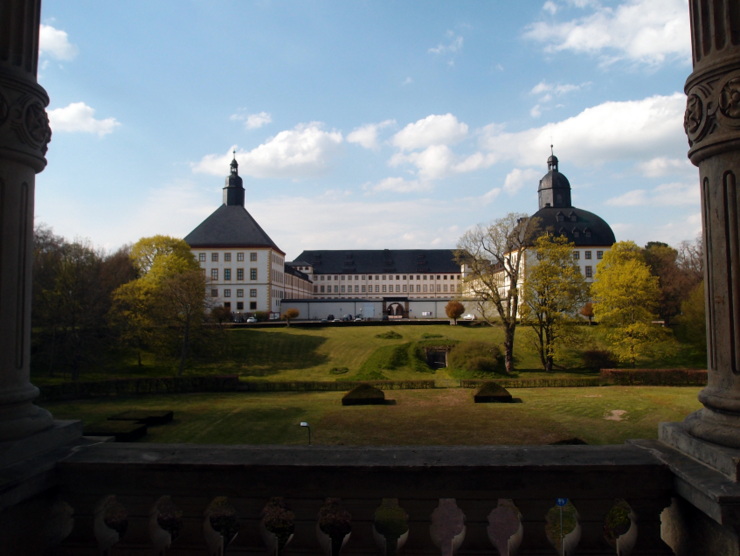 I took this view of Friedenstein Castle (Schloss Friedenstein) from the staircase of the Ducal Museum of Gotha. The early Baroque palace was built in the mid-17th century by Ernest I, Duke of Saxe-Gotha. [German]
Ekhof Theatre
Friedenstein Castle is notable for hosting the Ekhof Theatre (Ekhof-Theater). This theatre still operates the original Baroque machinery for changing the scenery. Visitors experience this gem during the yearly Ekhof Festival.
Castle Museums
The castle wings and towers house several museums. The exhibitions deal with
Ducal Museum
You find the Ducal Museum in a Neo-Renaissance-style building opposite Friedenstein Castle. It shows an art collection from Egyptian mummies to the largest collection of sculptures created by Jean-Antoine Houdon outside France.
Sources / More info