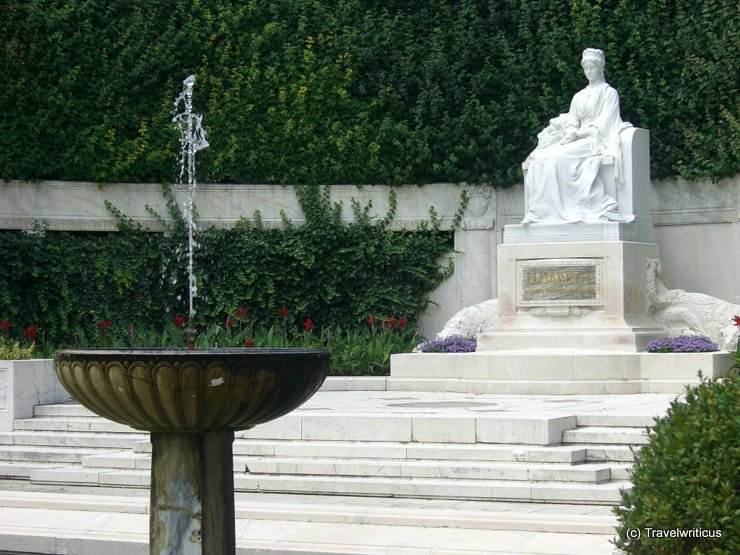 You find this depiction of Empress Elisabeth "Sisi" of Austria at the Volksgarten in the 1st district of Vienna. Friedrich Ohmann created the monument. The statue was a work by Hans Bitterlich.
The attractions of the Volksgarten
The monument to the Austrian Empress isn't the only attraction in this public garden next to the Hofburg. For example, you find an elaborate monument to Franz Grillparzer and a stunning copy of a Greek Temple. But most of all, the Volksgarten is known for its roses.
More statues of Elisabeth
On my trips, I came across statues of Elisabeth in Szeged (HU), Merano (IT) and Salzburg (AT). Sources told me there are even more monuments in Slovakia, Madeira and Switzerland.
Sources / More info