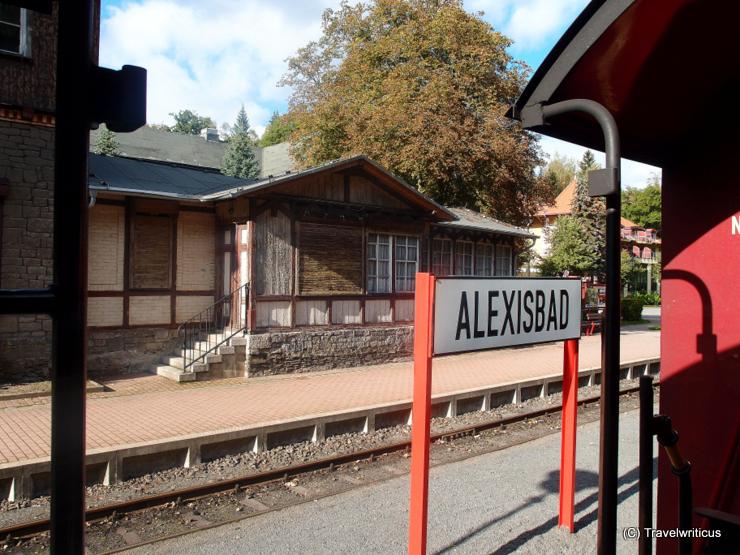 The Selke Valley Railway (Selketalbahn) connects the places Quedlingburg and Hasselfelde/Eisfelder Talmühle with a branch to Harzgerode. It is part of the Harz Narrow Gauge Railways (Harzer Schmalspurbahnen), the largest narrow gauge network in Germany. At my first visit I took a ride from Alexisbad to Gernrode.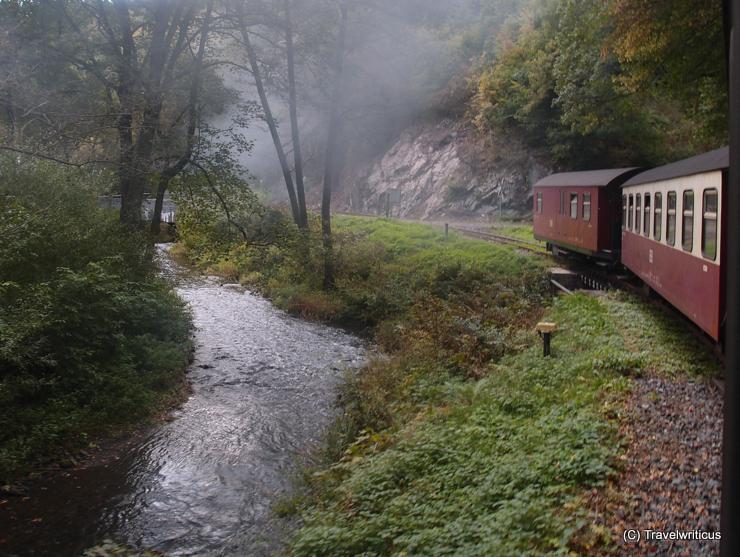 The name of the railway origins from the Selke River the railway runs along for some kilometers. At that part the valley was partly pretty dark and foggy.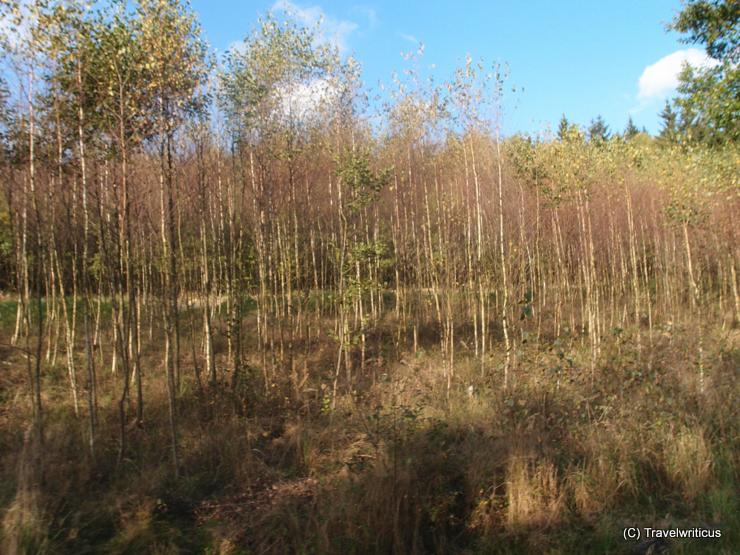 Later the scenery changed from dark woods to some brighter parts. After checking my photos I was stunned by this one. First I thought the trees are doubled by a reflection but actually they aren't.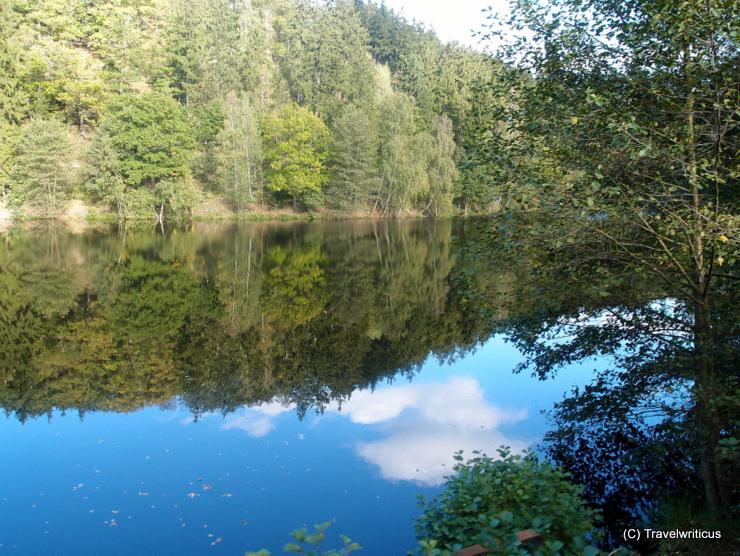 Between Sternhaus and Gernrode the train passed two ponds which offered me some real reflections this time. This made me wish to leave the train for a hike. Actually the train is used by many hikers heading to or coming back from a trail named Selketalstieg.
Approaching Gernrode the scenery became less rugged. So my small train journey of about 45 minutes ended in an area of green meadows. In Gernrode I headed to the next gem of the region: The 10th century church of St Cyriakus.
Personally I was impressed by the fact, that this narrow gauge railway still runs steam locomotives for regular public transport (trains with steam locos are marked at the timetables). So there is a nice mix of commuters, hikers and railway fans on the trains, which I prefer instead of special rides for train enthusiasts only.