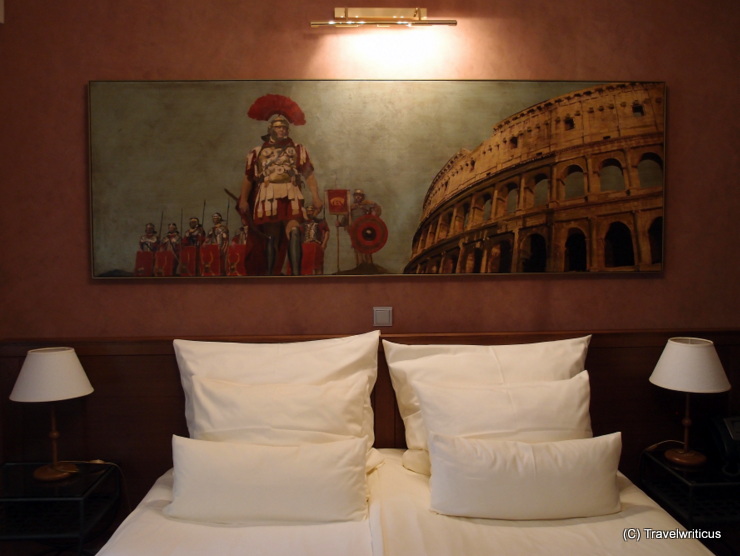 Each room of Hotel Mitra is decorated with a different painting. The subject of the painting depicted above refers to the Roman history of Ptuj, which was named Poetovio in ancient times.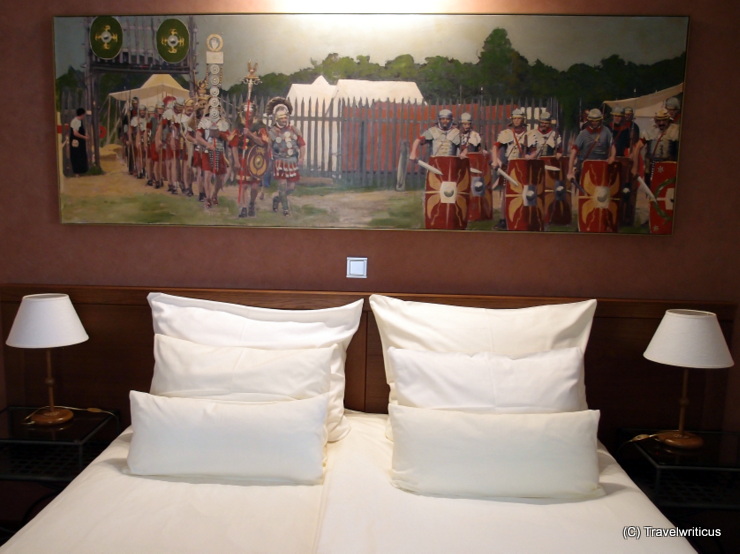 Another painting referring to the Romans. During Roman era, Poetovio was the base-camp of the Legio XIII Gemina.
What I was most impressed in: Even the chairs are designed ancient-like at the Roman suite of the hotel.
Sources / More info