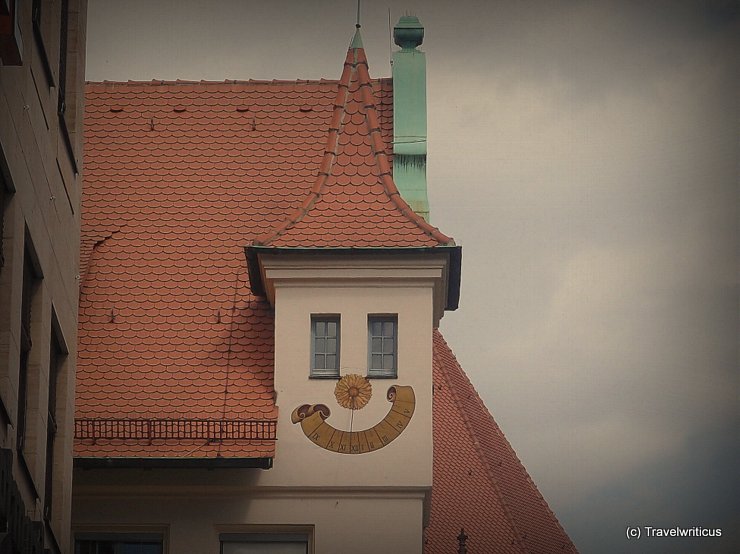 I can't help myself, but this sundial made me smile! 🙂 I came across this piece while walking through the lanes of Nuremberg. This historic city in the German region of Franconia is worth a visit not only for its sundials.
More sundials in Nuremberg
The Association for Astronomy in Nuremberg has developed a sundial path (Nürnberger Sonnenuhrenweg) connecting 19 worth-seeing sundials of the city.
Sources / More info