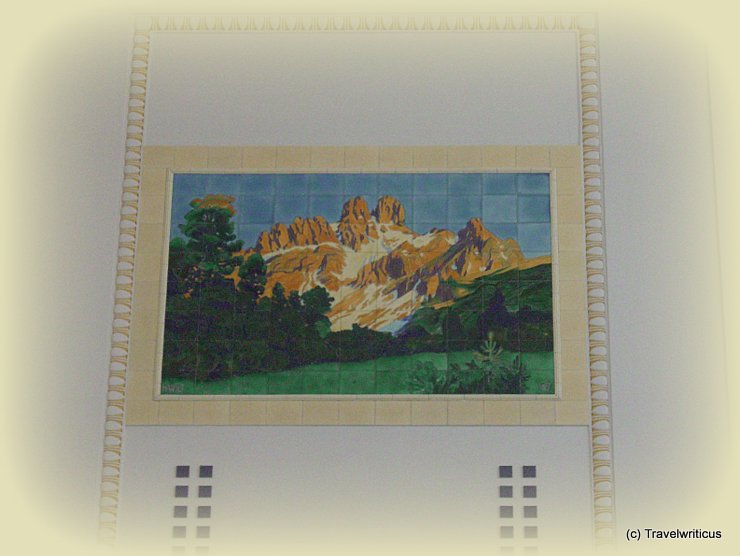 One of the architectural highlights of the renewed Salzburg Central Station is the rediscovered tile art in the style of Art Nouveau. These works were created by artists like Otto Barth, Hans Prutscher, Hans Wilt and Hubert von Zwickle. [German]
Tile art at Salzburg Central Station
At the beginning of the 20th century, the Salzburg Central Station had been expanded. Following the taste of the time, architect Hans Granichstaedten had the reception hall renovated in Art Nouveau style.
Artists such as Hans Prutscher, Otto Barth, Hans Wilt and Hubert von Zwickle decorated the walls of the high hall with landscape motifs from Salzburg. Unfortunately, due to their upper location, these pictures remained hidden from many travellers in a hurry.
Further modernizations after the Second World War hid these works at Salzburg Central Station behind covers. It wasn't until 2011 that they reappeared.
Since then, the tile paintings in the Salzburg Central Station invite people to get in the mood for the beauties of the Salzburg landscape as soon as they arrive by train. If you look at them at the entrance hall, don't miss the classic lamps at the ceiling as well.
Sources / More info
Link German article about the renovation work at Salzburg Central Station