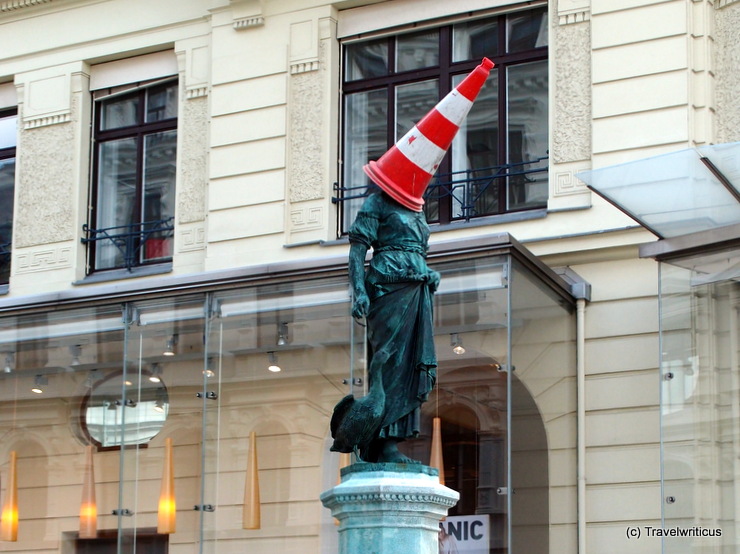 The geese girl fountain (Gänsemädchenbrunnen) displays a girl with three geese. Its creator was the Czech sculptor Antonín Pavel Wagner. The fowls refer to the first site of the fountain which was the former poultry market of the city.
Today you find this fountain next to the Rahlstiege, a staircase in the 6th district (Mariahilf) of Vienna.
The traffic cone isn't a regular part of the geese girl fountain. I guess the memorial to the Duke of Wellington in Glasgow was the inspiration for this prank.
Sources / More info