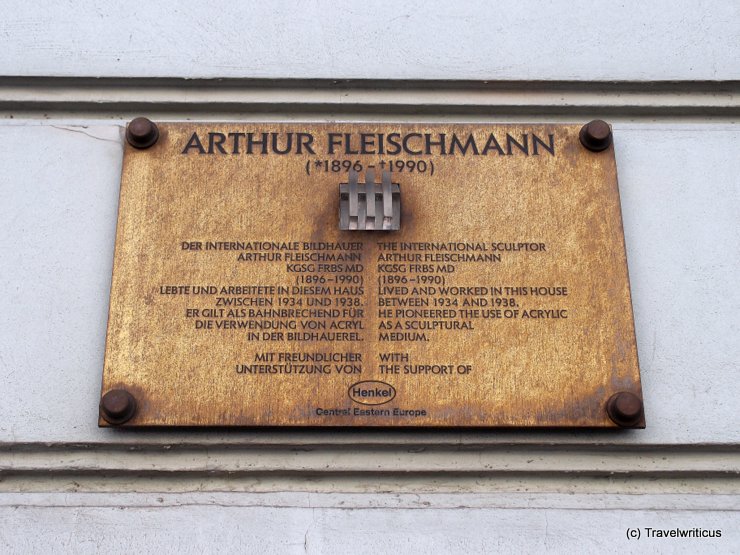 This memorial plaque on the Favoritenstraße 12 in Vienna reminds passers-by of the Slovakian-born sculptor Arthur Fleischmann. The design is pretty clever. A piece of acrylic refers to the fact that the artist used this material in his works many times. [German]
The life and works of Arthur Fleischmann
Fleischmann was born in Slovakia. After studying medicine in Budapest and Prague, he turned into a sculptor. The plaque reminds us of his stay in Vienna from 1934–38, where he studied at the Academy of Fine Arts.
During his life, he travelled through many countries like South Africa, Zanzibar, Bali and Australia. Finally, he settled down in London. He became famous for portraying many famous people, e. g. Pope John Paul II or Trevor Howard.
Another fascinating detail is his use of acrylic glass in his works. For example, he carved a piece titled "The Birth of Aphrodite" from a half-ton block of clear perspex. This statue found its place as an attraction of the passenger liner SS Reina del Mar.
Sources / More info