The Berndorf schools opened in 1909. Each classroom (Klassenzimmer) of them is designed in a different historical style (Stil), so the German name of these rooms is Berndorfer Stilklassen.
12 different architectural styles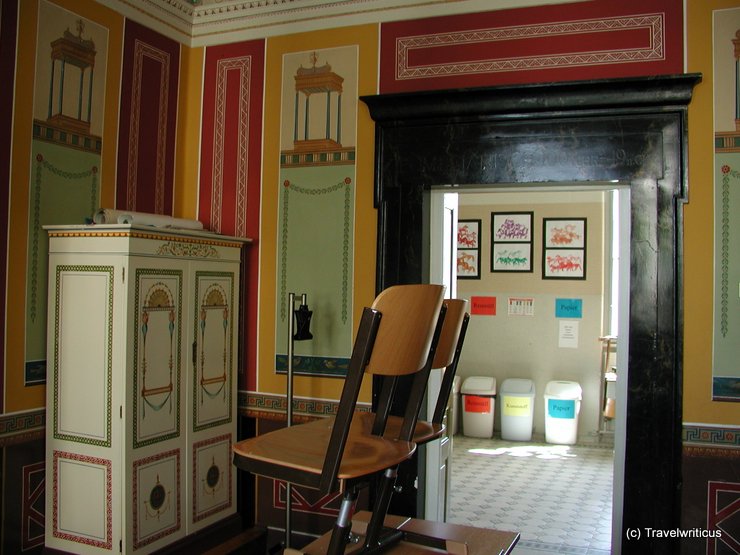 To sum up, the Berndorf schools offer classrooms in twelve different architectural styles. Behind the links, you find a German description of each classroom with several additional photos:
The story of the Berndorfer Stilklassen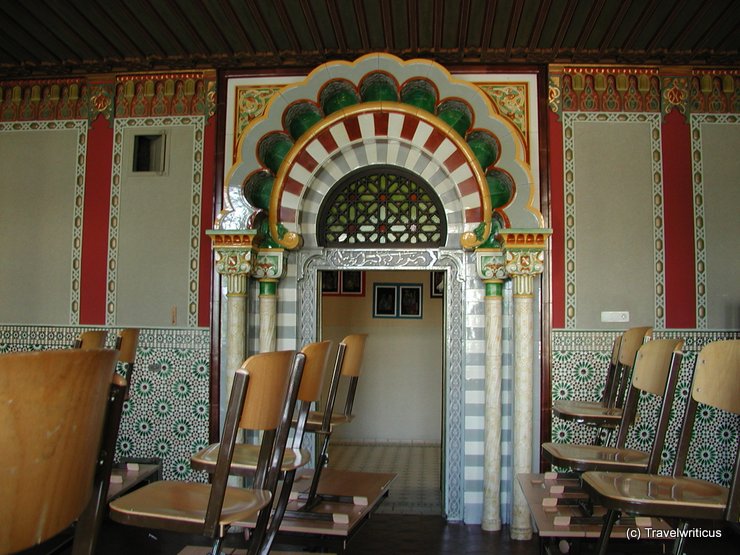 1909 opened two schools in Berndorf. One for girls and one for boys. Each of them used classrooms with decorations in the styles of different periods. The idea for this interior came from its funder: Arthur Krupp. His aim was to offer an additional way to educate the pupils of his workers.
Both schools are still in use. Several classrooms are open for visitors on selected time slots within the week. Berndorf is also a remarkable place for learning about a planned city. Besides the schools, the industrialist Arthur Krupp funded the urban working-class districts Wiedenbrunn and Margareten, a swimming bath and even a church.
Sources / More info
Link Opening hours and dates of guided tours (DE)