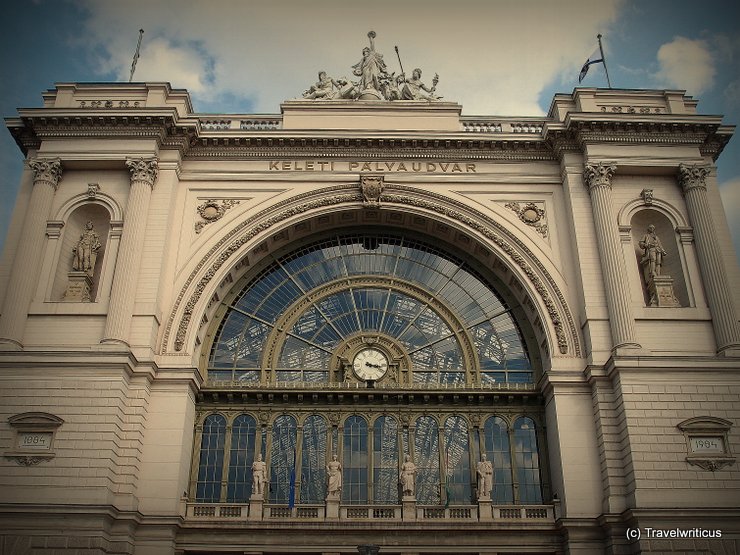 The Budapest Keleti pályaudvar railway station (abbreviated as Keleti pu) is the most important of the three major international stations in Budapest. It was built between 1881 and 1884 by János Feketeházy (railway engineer) and Gyula Rochlitz (architect).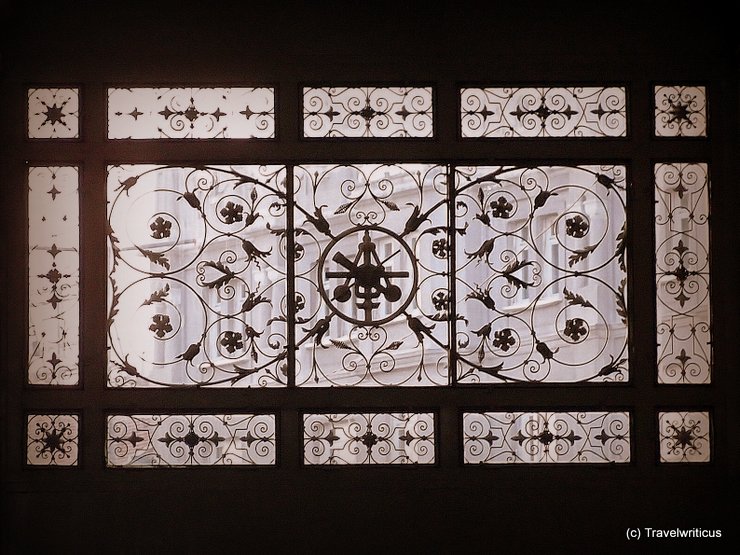 There are still many old and atmospheric elements in the architecture of this railway station, e.g. this window seen at the main entrance of the train shed.
Inside the station hall there are frescoes by Károly Lotz and Mór Than.