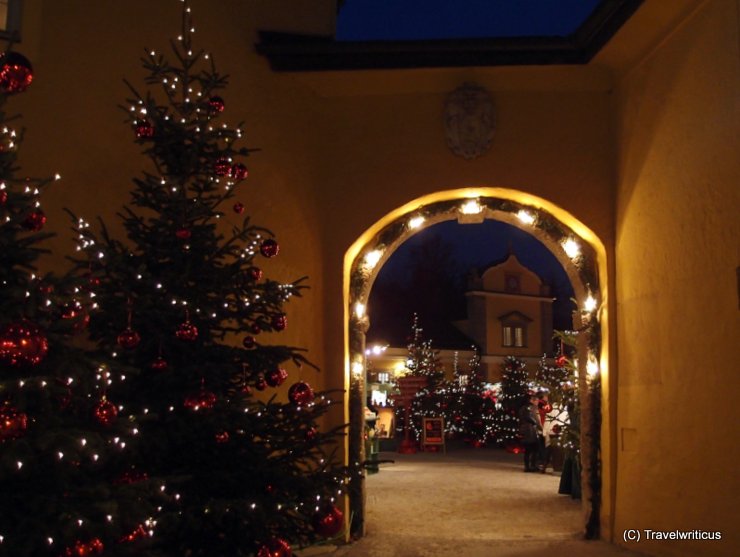 The Hellbrunner Adventzauber is a Christmas market with a splendid atmosphere. It is situated on the grounds of Hellbrunn Palace (Schloss Hellbrunn) in Salzburg. About 400 trees decorated with 13,000 red Christmas balls makes the market special.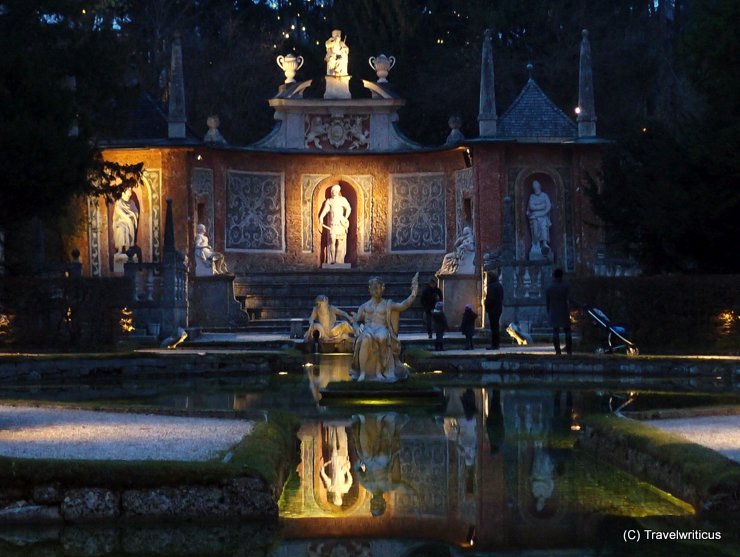 For my delectation a small part of the nearby trick fountains is open for the public as well. Allthough the trick fountains are not in operation they are a splendid setting for an evening at a Christmas market, aren't they?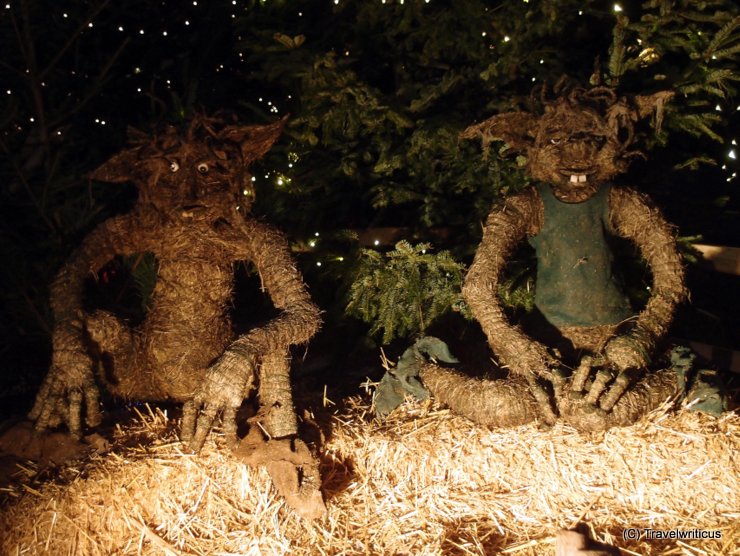 Another interesting feature is a small zoo showing some known animals like rabbits, donkeys and llamas, but also a lot of very special breeds. Parents should be aware that they will be asked by their children what exactly a Sussex-Huhn or a Nackthals-Huhn is. The most strange species shown in this part are probably the Wurzelkinder (root children) depicted above. They are supposed to be from a gorge named Lammerklamm.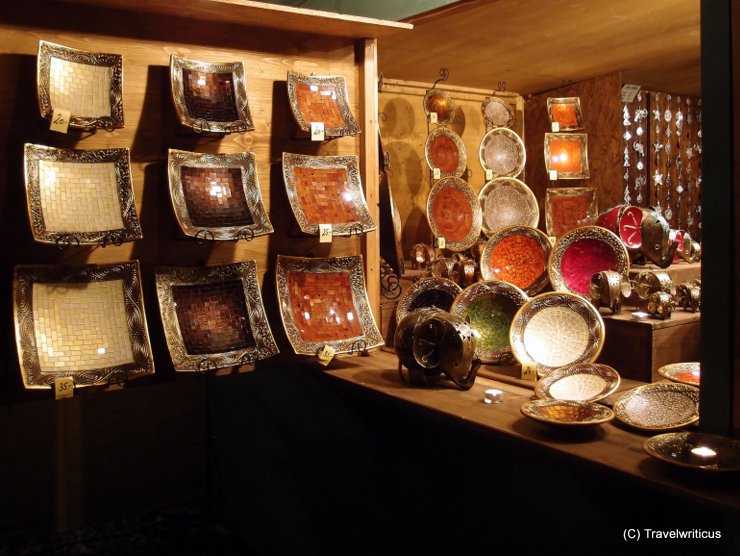 From the shown pieces I was especially impressed by a stall selling a broad variation of lovely decorated plates. After visiting Christmas markets for 30 years I am still fascinated by the fact that you can always discover something new at the next market.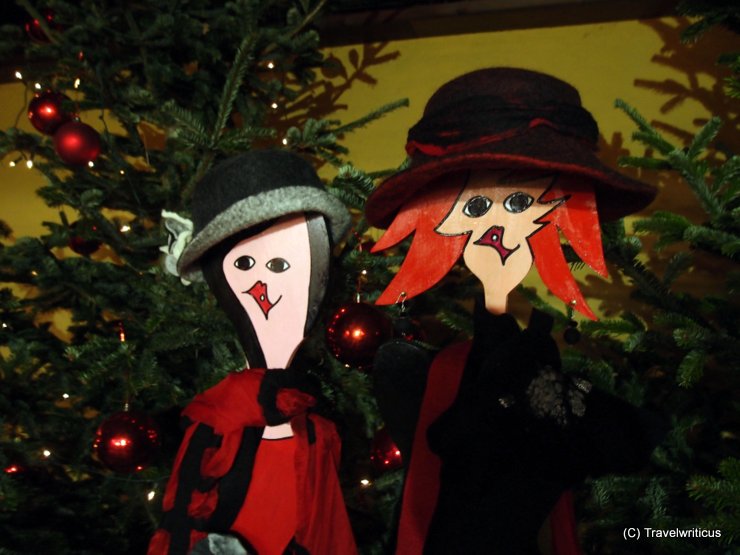 At the end of my walk I met two visitors from abroad. "So how do you like the Hellbrunner Adventzauber on the grounds of Hellbrunn Palace?" – "It's lovely!" – "Gorgeous, just gorgeous!"