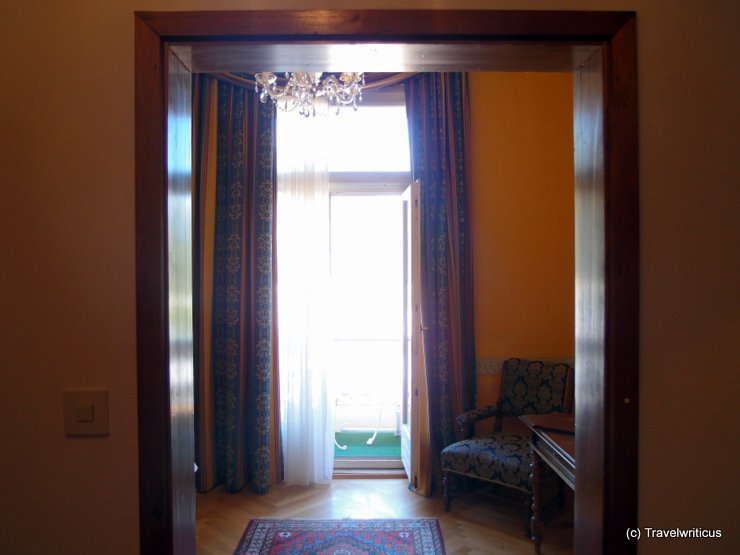 Before I arrived at Villa Excelsior in Bad Gastein I had already read about one of its most famous guests: Sigmund Freud. He spent several summer holidays here. The audio guide talking about sights in Bad Gastein also told me it was here where Mr. Freud was putting down his thoughts about Eros and Thanatos.
So staying at this hotel could evoke an interesting story. Unfortunately the weather was a little bit cloudy in Bad Gastein so I spend some hours in my room N° 18 reading about Sigmund Freud and his theories. It was a small room with old fashioned furniture. Small but cosy.
At the next morning I had a talk with the owner of the hotel. We spoke about the story of the building, about the chapel (!) inside and about important people who had already stayed here. Of course I asked him in which room Sigmund Freud did stay. 'Actually it was your room, N° 18' he answered.
'What?', I was stunned. I spent the night in Sigmund Freud's room without knowing it? Immediately I rushed up to N° 18 again and took the pic above. It was not easy to shoot this photo as the bright light outside was a big contrast with the darkness of the room. Well, perhaps the best way to portray what Sigmund Freud felt while writing about Eros and Thanatos.
Disclosure: This trip was supported by 50plus Hotels Österreich and Villa Excelsior