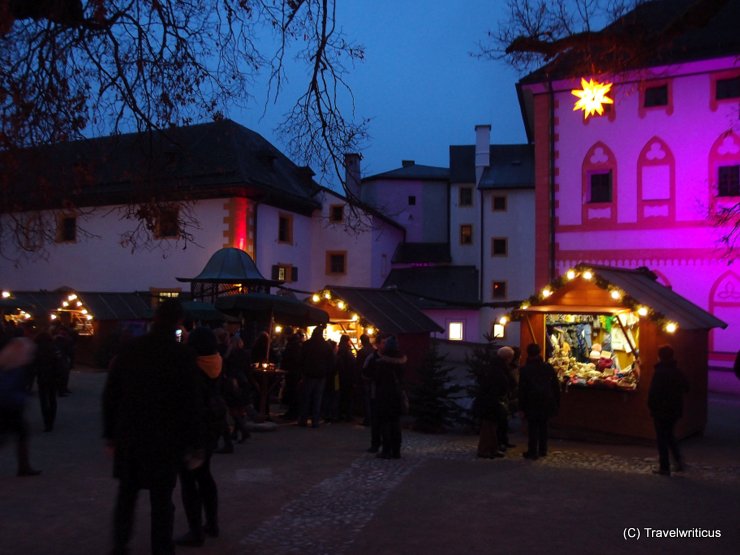 The Christmas market at Hohensalzburg Fortress can be reached by a pretty fast funicular or by a steep path nicely decorated with stars during the advent season.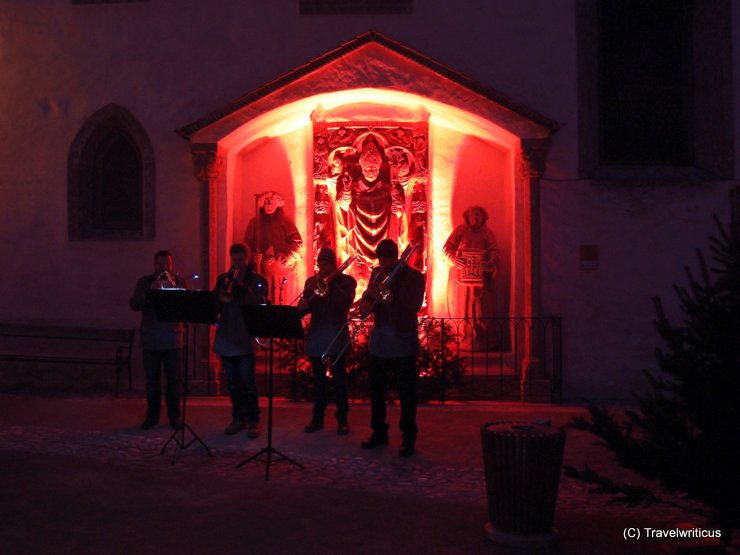 A brass band plays in front of a monument dedicated to Prince-Archbishop Leonhard von Keutschach. By the way it is easy to spot the coat of arms of this Prince-Archbishop at the fortress: There is fat turnip in the middle of the emblem.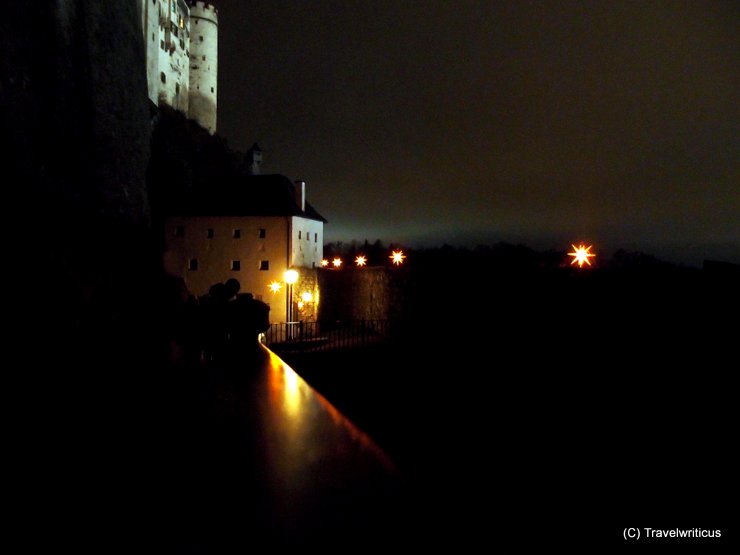 The path up to Hohensalzburg Fortress is pretty steep but worth a walk. During advent season it is enlighted with lovely stars. Besides that you can see even more details of the fortress because you have to pass several gates.