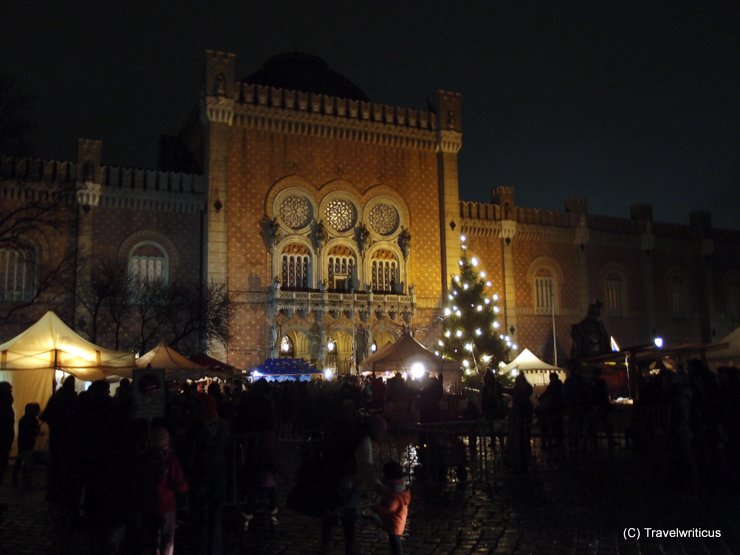 Every year in December a medieval Christmas market takes place in front of the Museum of Military History (Heeresgeschichtlichs Museum) in Vienna. The market, which is generally named after the whole area (Arsenal) lasts only for a weekend so you should look for the exact date beforehand.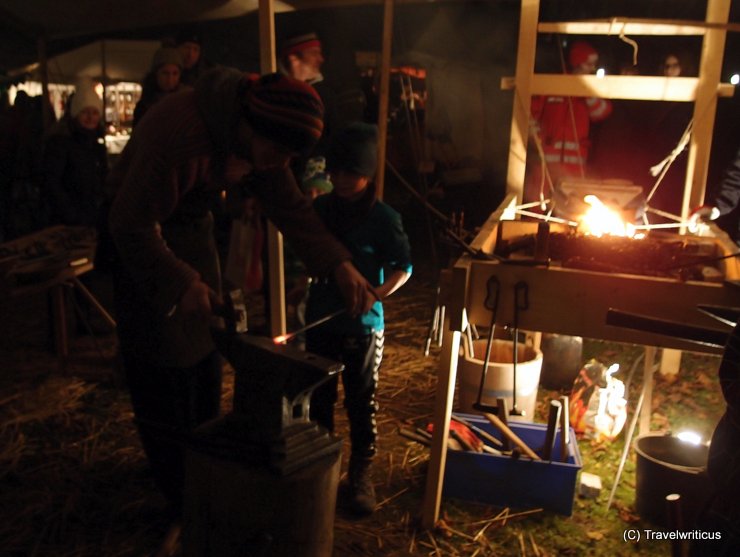 I love medieval Christmas markets because people as well as attractions are so much different at such markets. My personal main attraction this time: A smithery where children were taught to forge nails.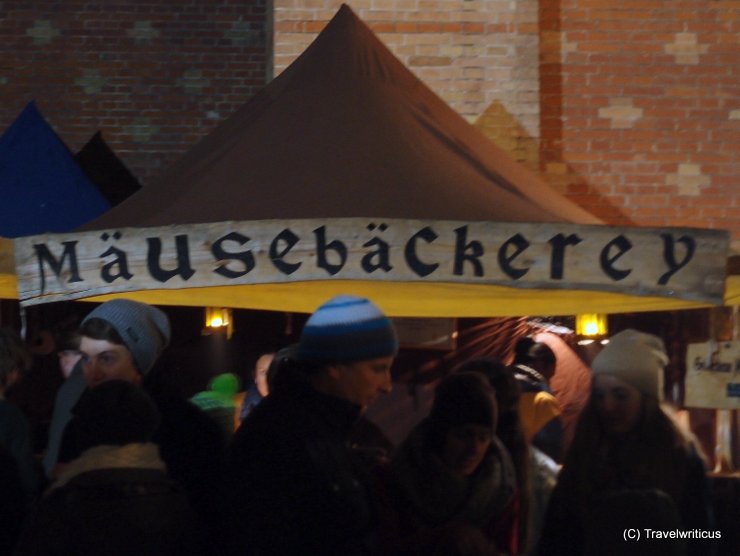 Speaking in terms of food I never visit this Christmas market without taking a portion of fried mice (Gebackene Mäuse) offered by the Mäusebäckerey. Well, as you can imagine, this dish isn't made of real mice. It is a batter fried in hot oil and served with a lot of powdered sugar.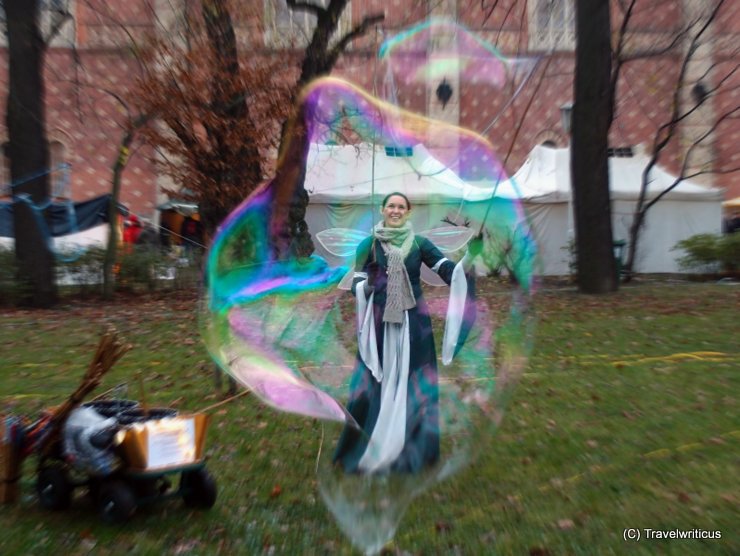 By the way my first impression of this Christmas market was this young lady performing a show with huge soap bubbles. She is now the princess of soap bubbles in my dreams.