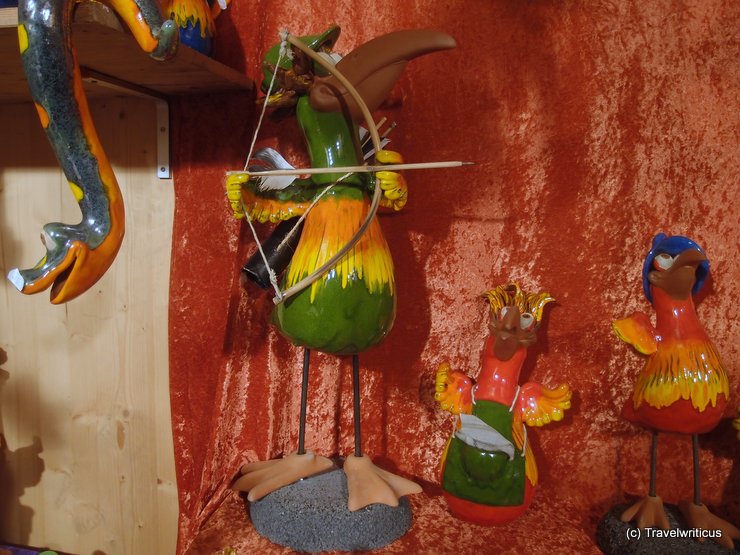 The Kunsthandwerksmarkt am Hof is located at a place in the centre of Vienna. Actually there is a mix of two Christmas markets there. One half is selling the general mix of food, artwork and toys. Another half is a compilation of craftspeople selling their specialized works.of art.
So I had a talk with a potter who offered figures like shown above but also accepted orders for certain figures people would like to have in their homes. The place itself is historic as it was the site of a court (German: Hof) in the beginning of Vienna.
By the way, if you are visiting this place in the evening don't forget to have a look at an intervention at a nearby office building. It is named 'Yellow Fog' and was created by Danish-Icelandic artist Olafur Eliasson.