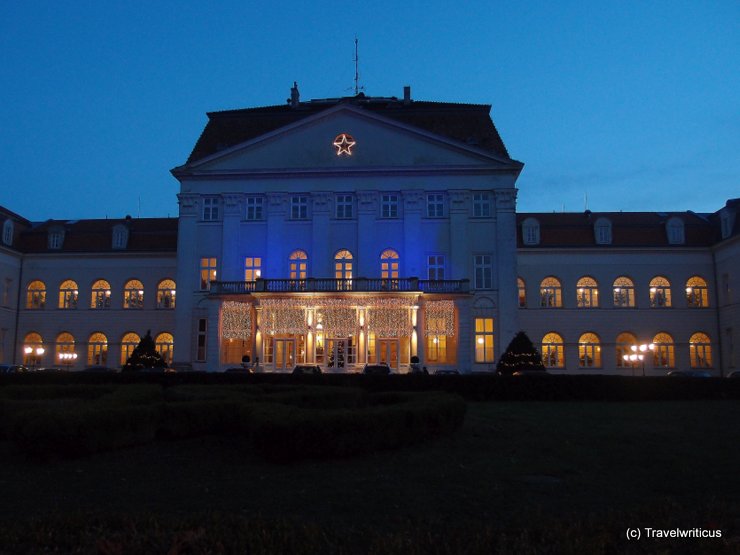 At the rear of the Austria Trend Hotel Schloss Wilhelminenberg I discovered a small Weihnachtsmarkt (Christmas market) with two details which made the place remarkable for me. The Christmas market located at one of the hills north-west of the city offers a fine view of Vienna's outskirts. Besides that children have much fun skating on an ice rink situated at this place high over Vienna.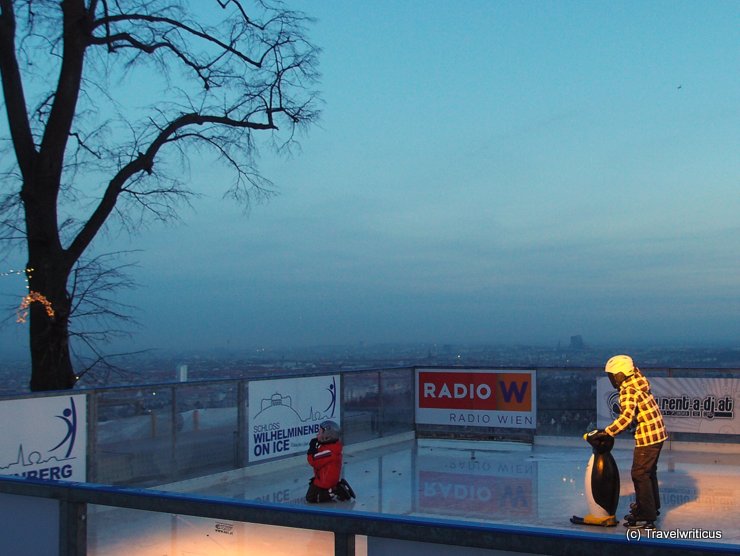 An ice rink with a view located at the Christmas market next to Schloss Wilhelminenberg.
The view from the Christmas market at Wilhelminenberg shows the north-western outskirts of Vienna.