Right behind the main entrance of the hospital Otto-Wagner-Spital there is a small Christmas market located. As the hospital is built in the style of Art Nouveau this market is a gem for people who are interested in this special period of architecture.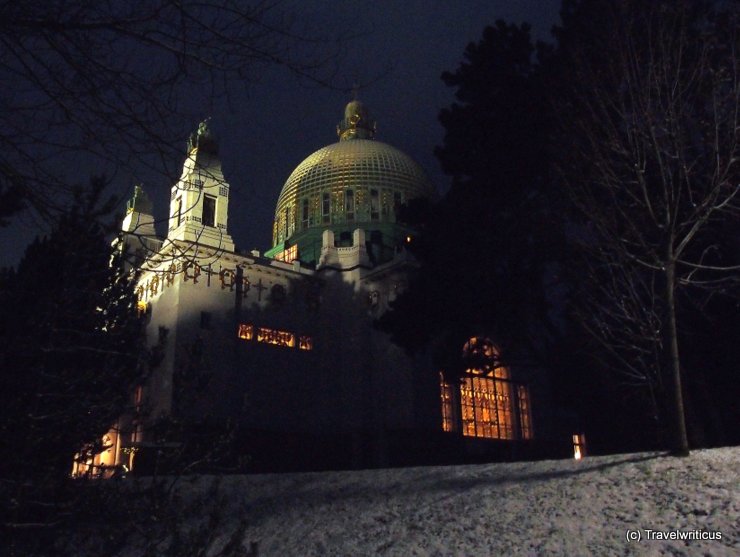 The most fascinating building of the areal is a church called Kirche am Steinhof. It was designed by Otto Wagner and is a gem of Art Nouveau. In order to see all architectural elements I'd recommend to visit this Christmas market in the daylight.
Unfortunately it was already dark when I arrived at the church but I got some great shots though. For example I took this photo of a window designed by Koloman Moser. By the way I took this photo from outside the church.